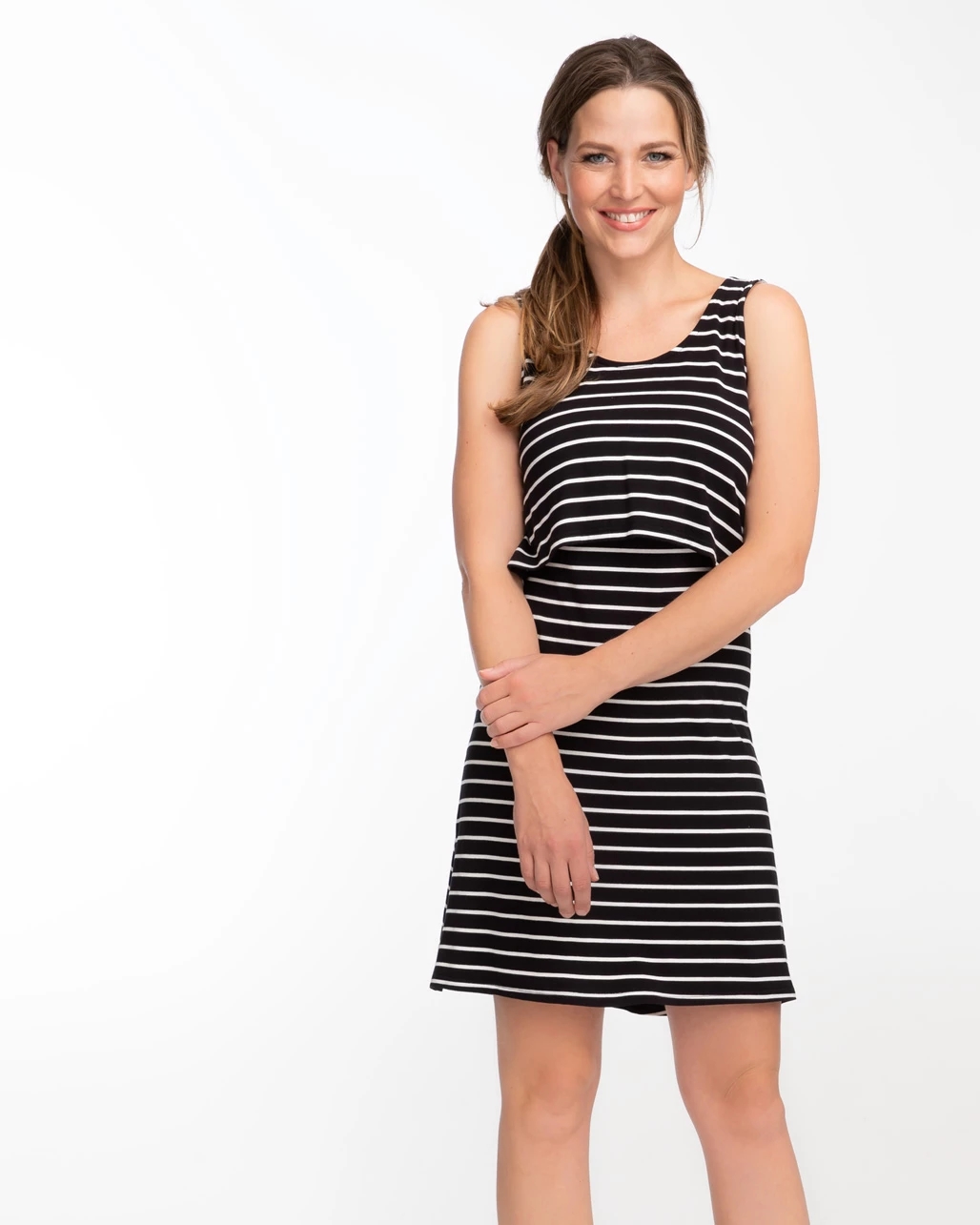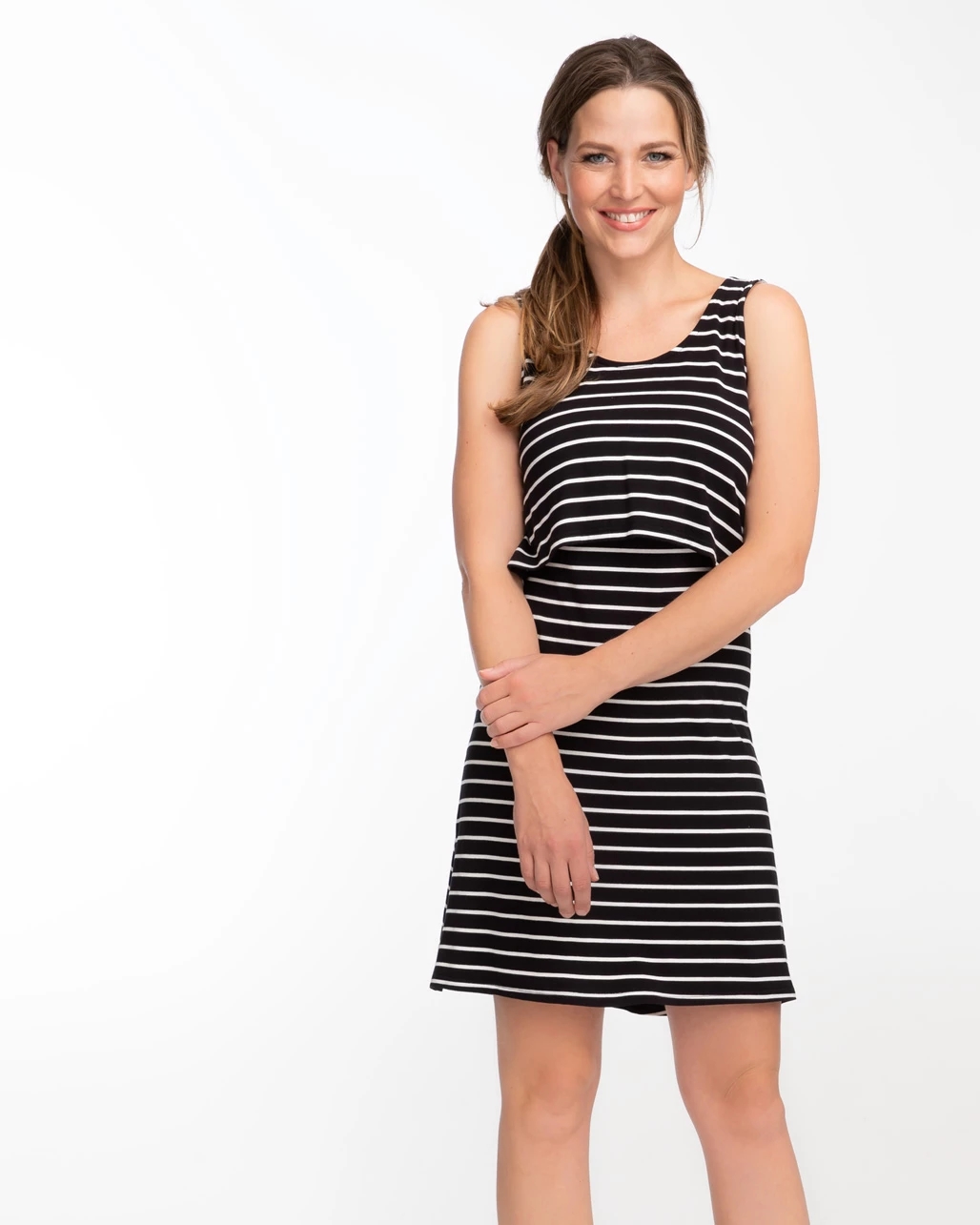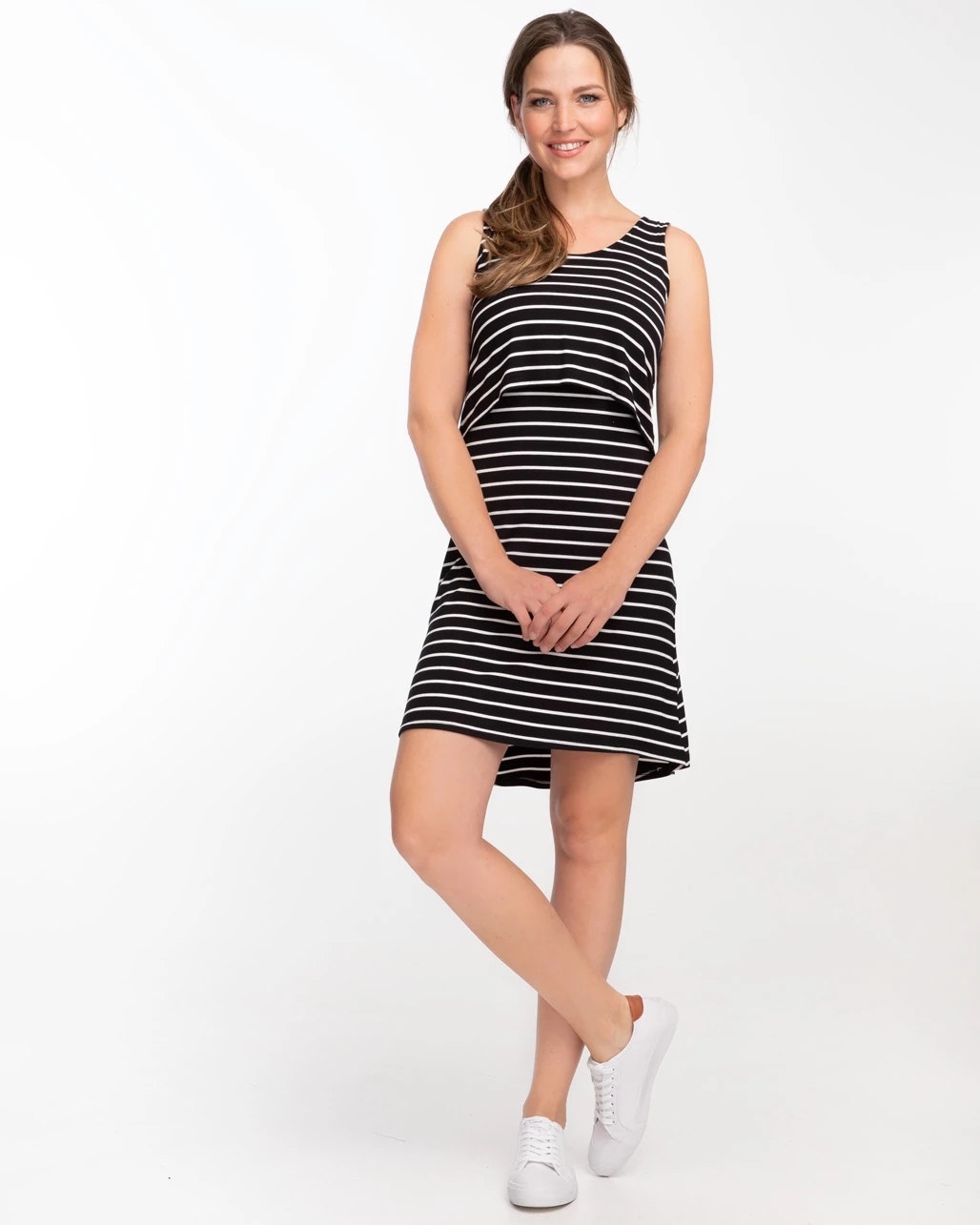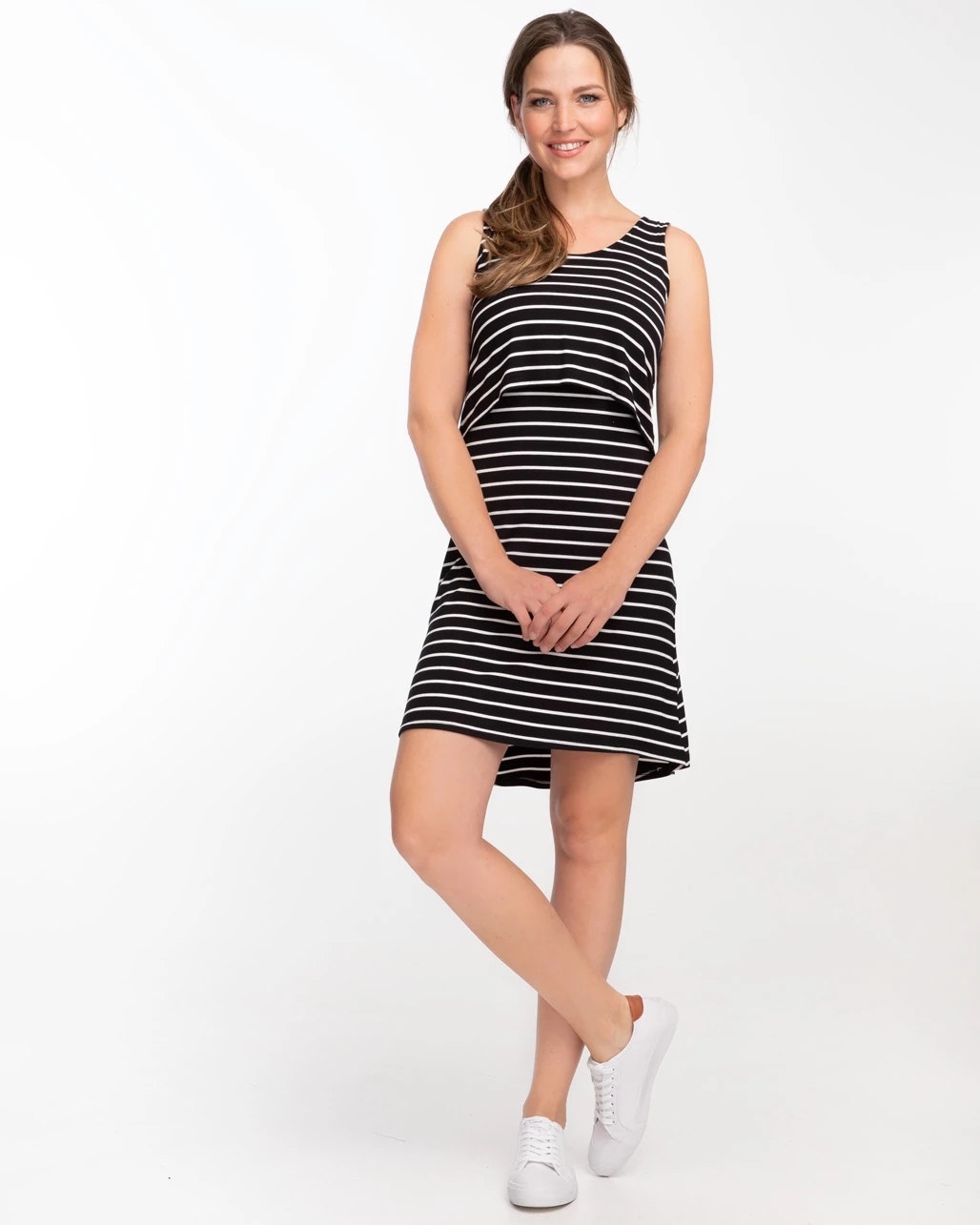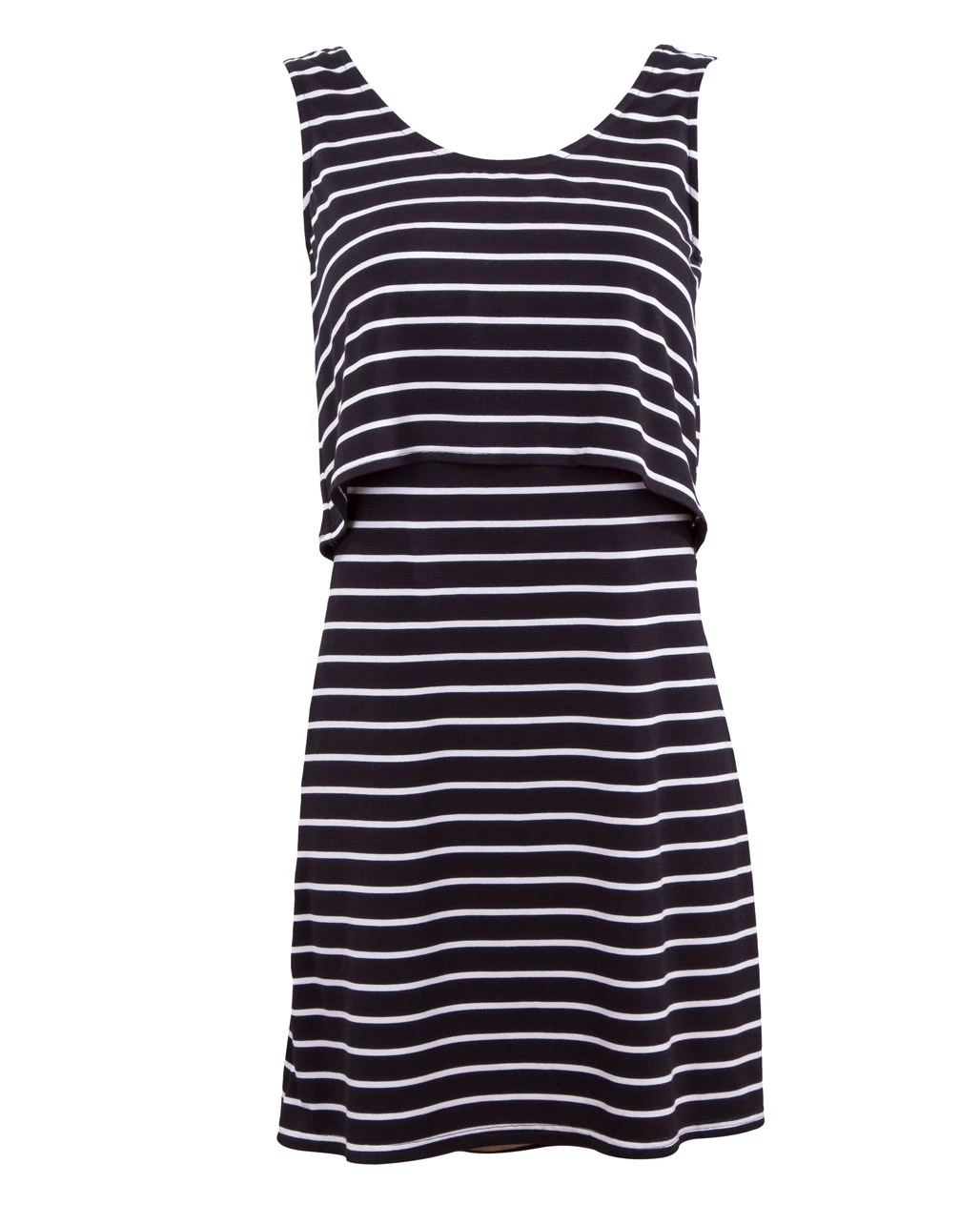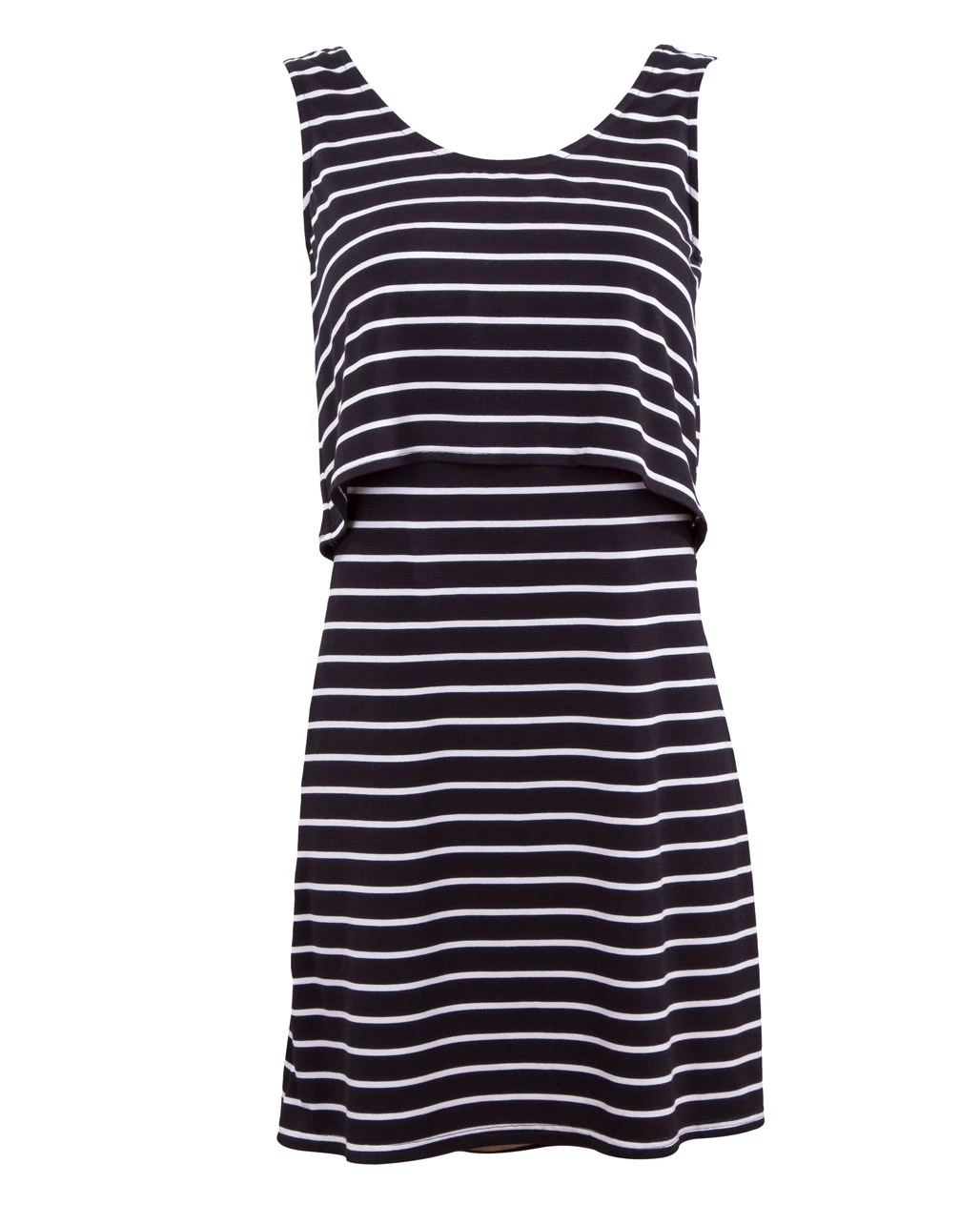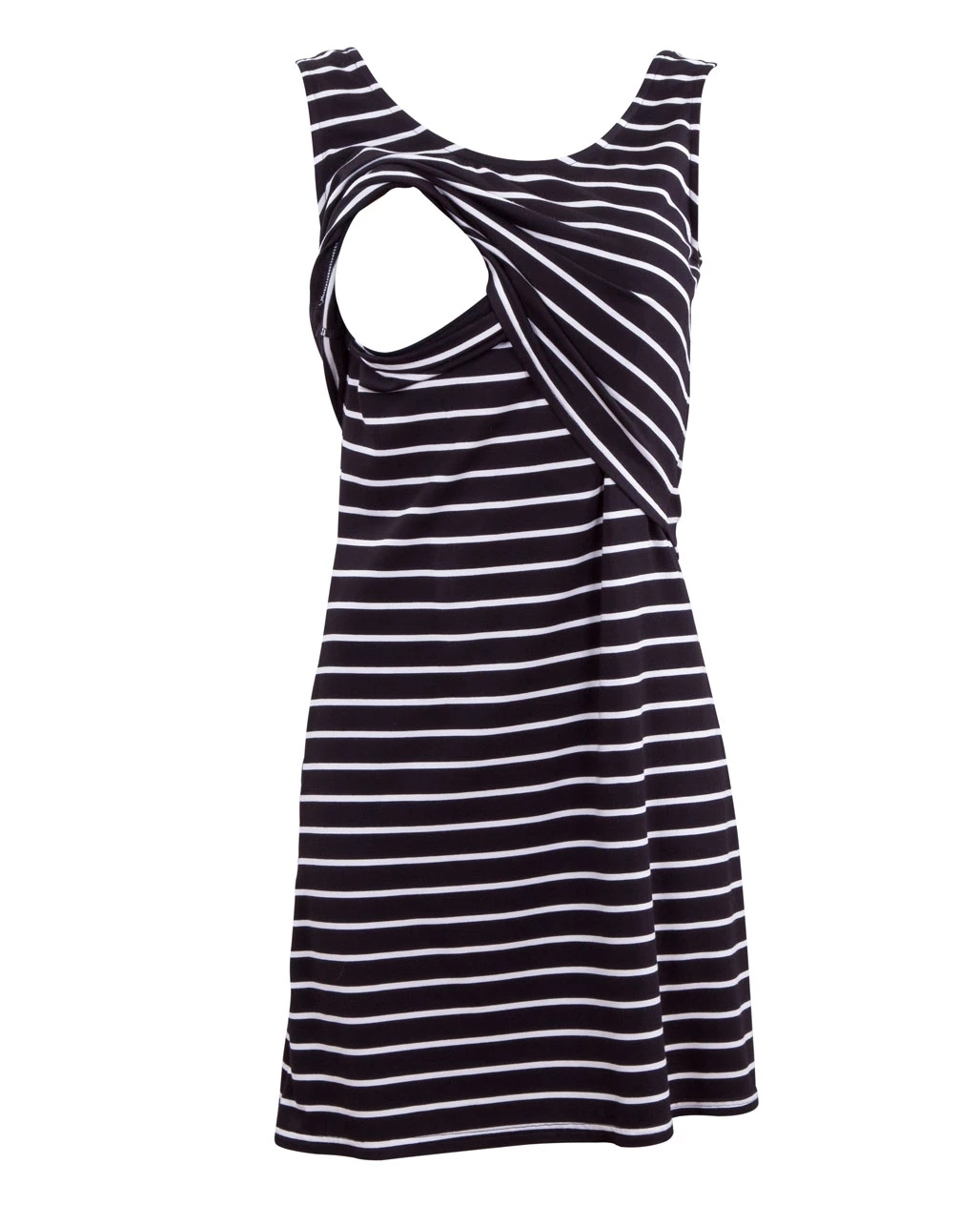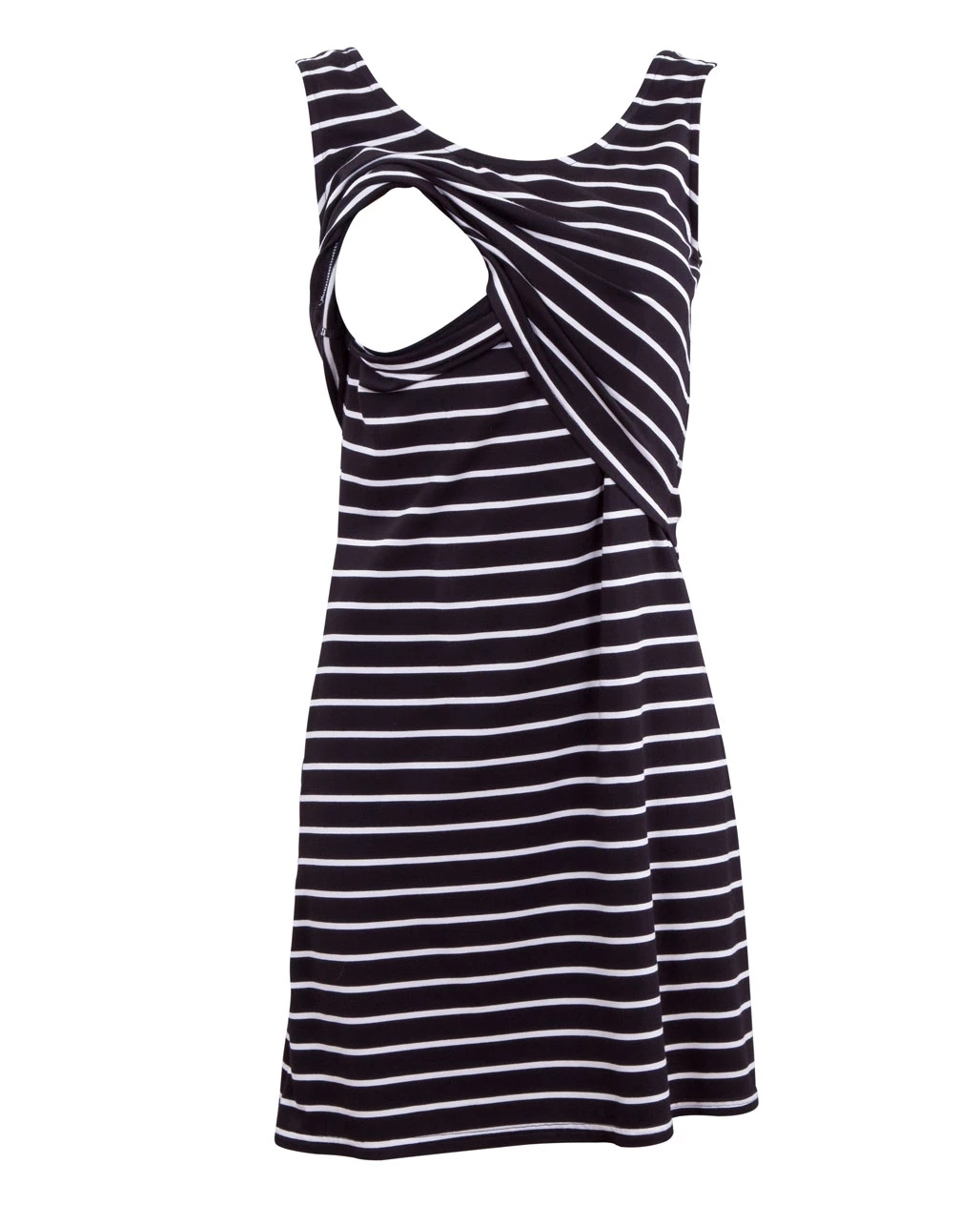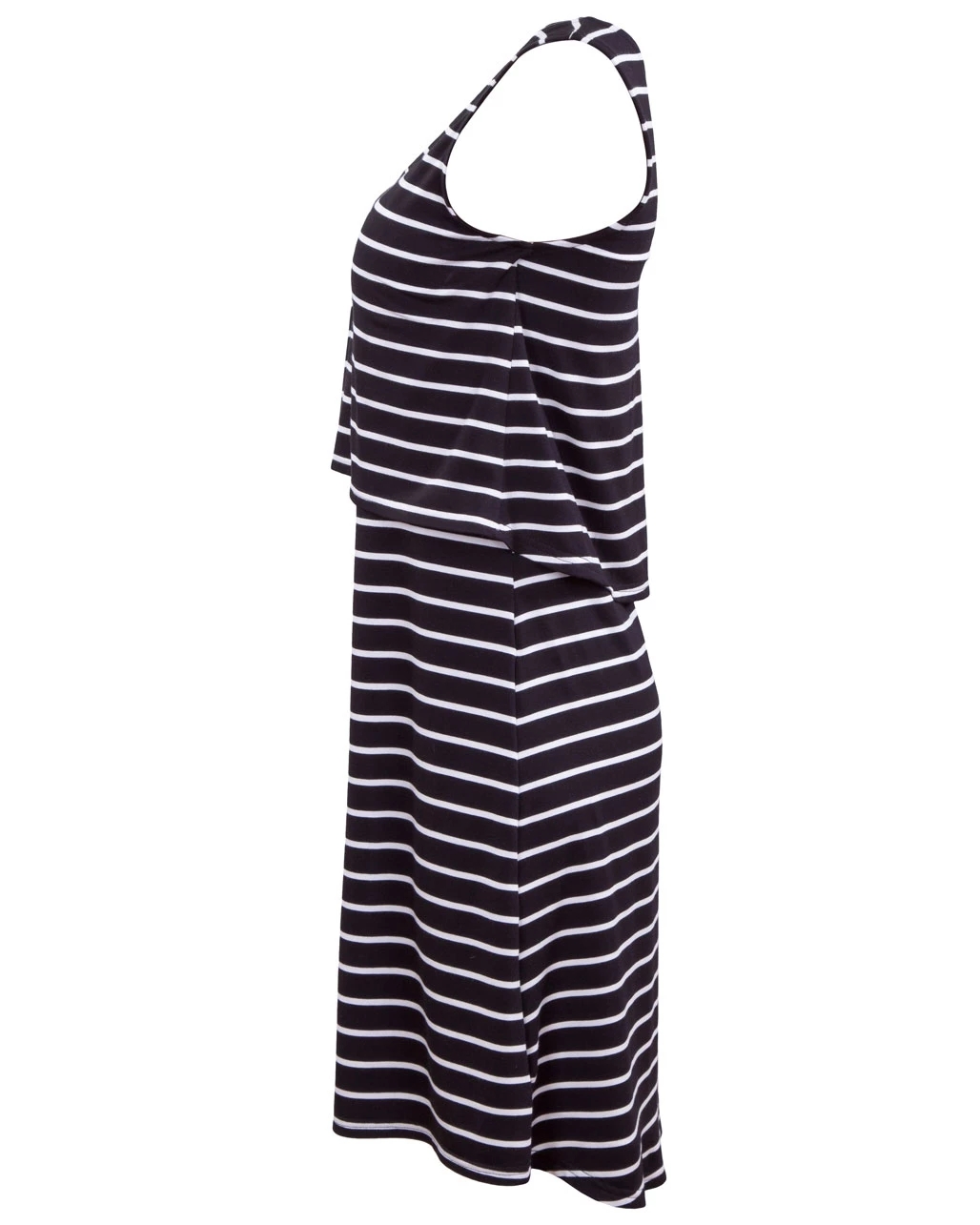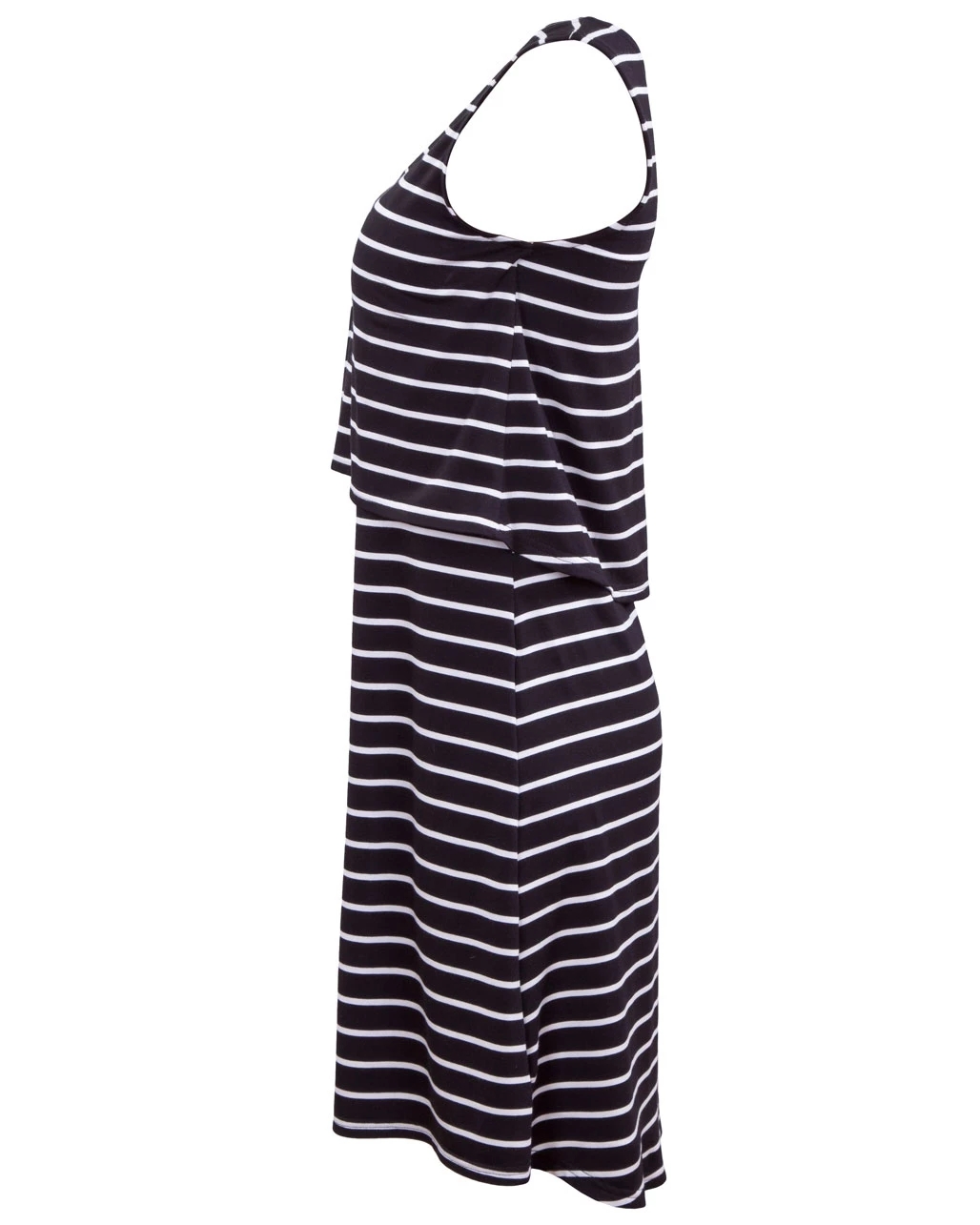 D042BWS
Breastfeeding dress with a subtle white stripe and the unique post maternity cut of this dress is designed to fit your body perfectly the way it is now, after baby's born.
This cool wearing nursing dress is a popular little number when the sun's shining and the weather's warm.
A comfortable singlet dress style that needs very little ironing and can be thrown on quickly for a quick catchup in the park or a day at home.
This garment is non clingy and looks great as your tummy goes back to normal.