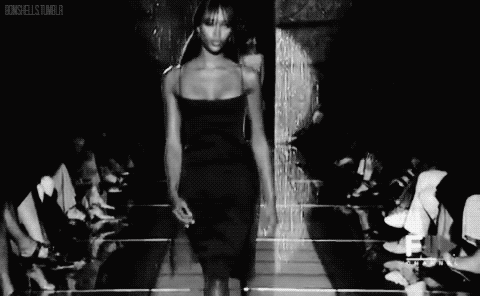 Hello, I'm Auschalink~!
 It's been a long time coming, and it's getting faster every year.
 This also means that some of the brand's early spring 2023 fashion shows have drawn to a close, and to be honest I hardly ever buy show models, but I watch the shows every year on time.
On the one hand, I want to see if the brands have new and interesting creative designs. On the other hand, I also want to improve my aesthetic taste and see if the models on the show have daily wear for reference.
Unlike many "thunder shows" in previous years, this year's show really rolled out of the sky, feeling that most of the brands have gone to heart.
LOUIS VUITTON, for example, not only moved its fashion show to the Salk Institute in California but also added architectural style elements to its clothing, such as exaggerated silhouette and the use of a large number of metallic colors, which are both retro and sci-fi.
Today, I have sorted out 6 brands' 2023 early spring shows, which I think are bright and worth talking about. Ok, let's get to the point ~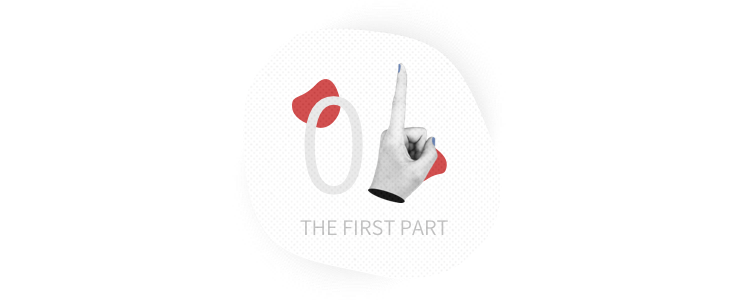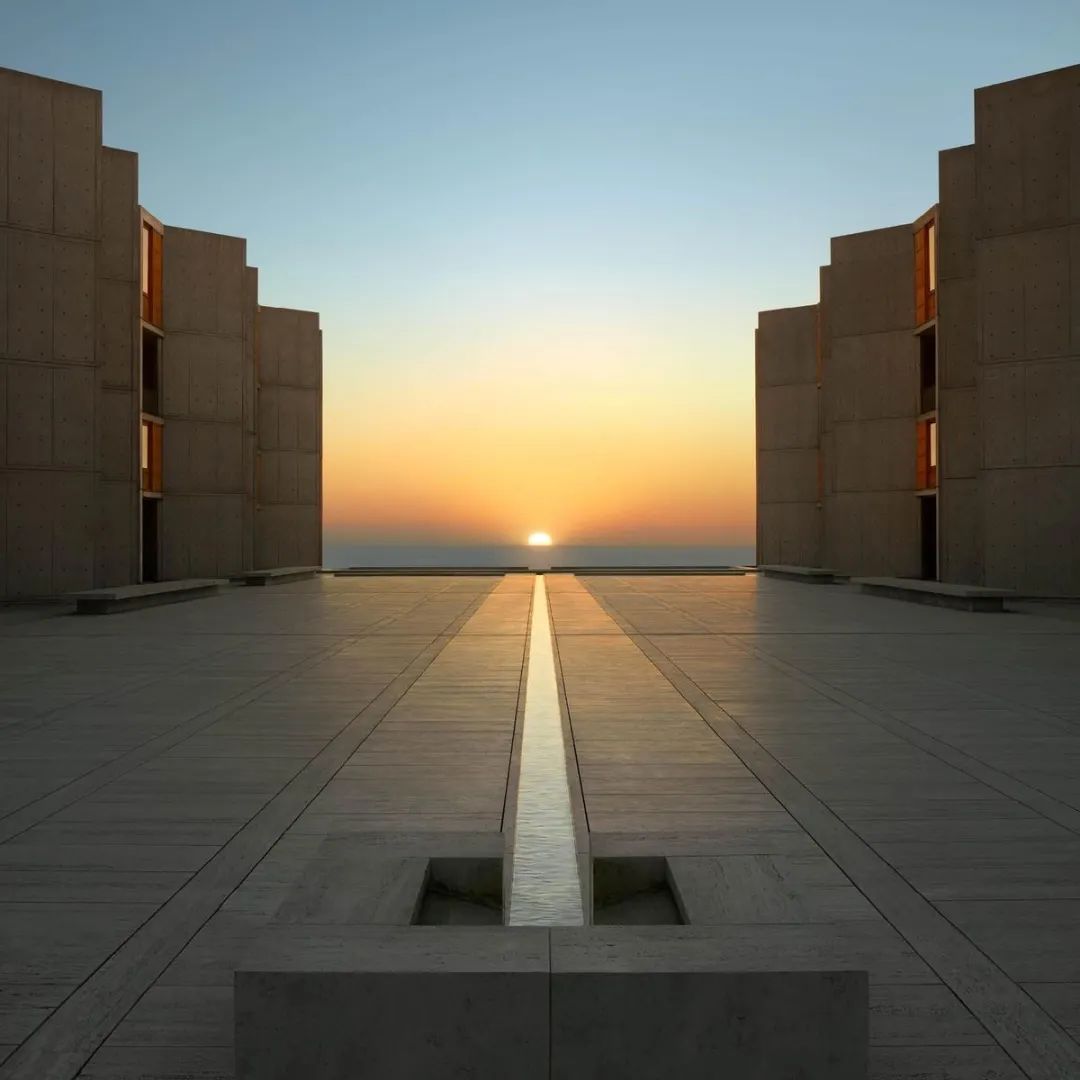 LOUIS VUITTON's spring 2023 women's show is likely to be the hottest show of the year.
Let's start with the Salk Institute for Biological Studies in San Diego, California.
The Salk Institute was designed by Louis Kahn, an American modernist architect, and is known as his "masterpiece".
Bare rough concrete and powerful geometric buildings are arranged symmetrically and orderly on the shores of the Pacific Ocean, which is both magnificent and poetic.
It has to be said that LOUIS VUITTON really knows how to choose a place. The sunny day, the empty venue, and the calm sea can only be described as "quiet Zhiyuan". The sun is setting, and the sun's rays are pouring down on the sea.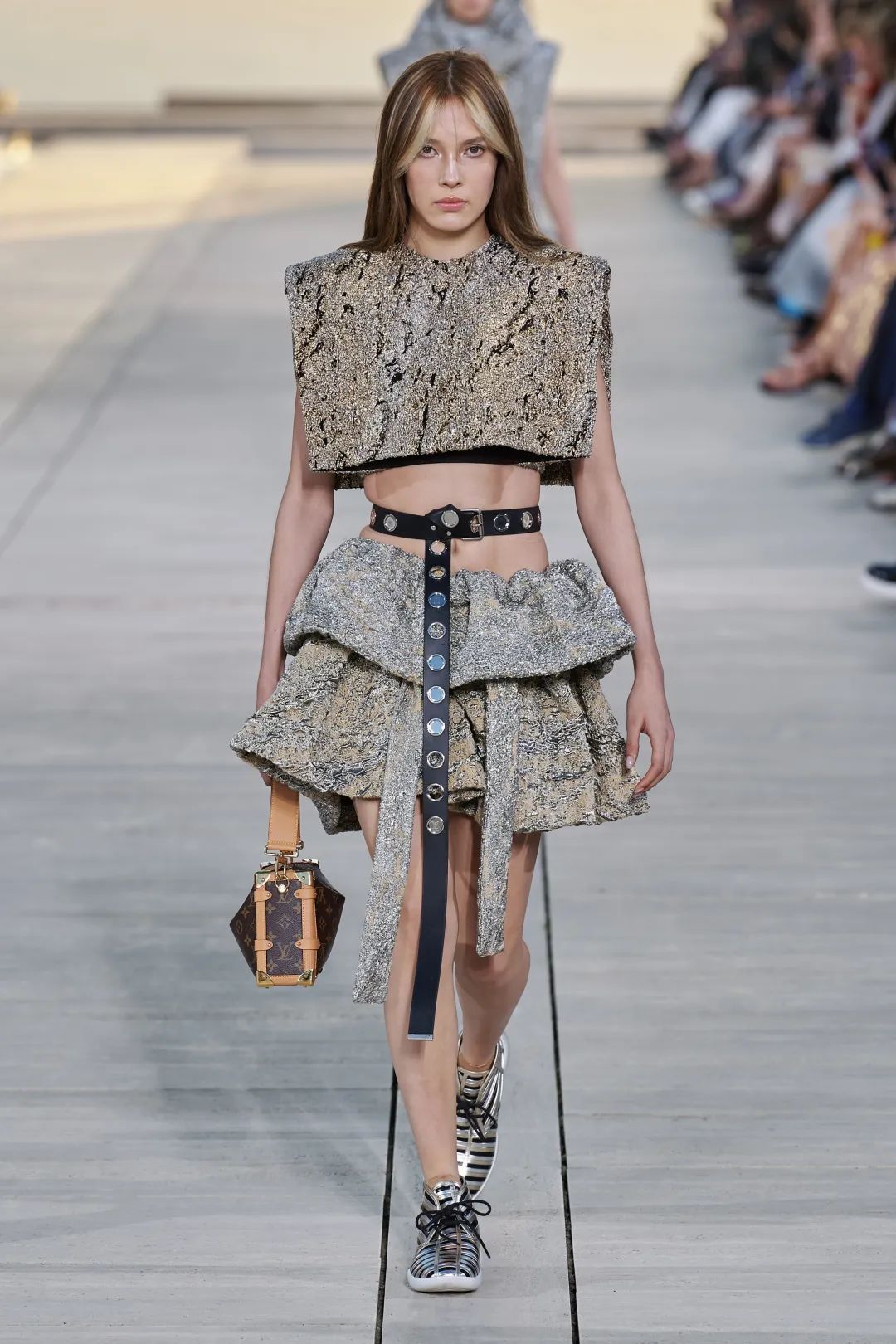 In addition, glossy metallic leather is also a highlight of the season.
Gold and silver as the main color matching, combined with a bright face, metal grinding, and bronzing process, the visual effect is very shocking but also highlights the retro future theme, shallow forecast, the next gold and silver will become popular colors.
In terms of fabric, it mainly uses stiff jacquard and tweed materials, and most colors are light sand color and technical gray, which feels a bit like the character dress in the movie "Dune".
Just mentioned the "hard sense" of wearing, another point is in the choice of fabric, like this relatively stiff fabric can also increase a lot of ability and strong feeling.
We are familiar with Gu Ailing and also participated in the show! I have to say it was too voluptuous, her performance on the show felt comparable to that of a supermodel.
A bare waist top and the double-layer skirt are really good to show the waist, hourglass figure donors, can also refer to this can highlight the advantages of the collocation method.
The show opened with a "silhouette dress", echoing the architectural silhouette of the Salk Institute. The models looked like battle-ready female warriors, edgy and sci-fi, with a retro-futuristic feel.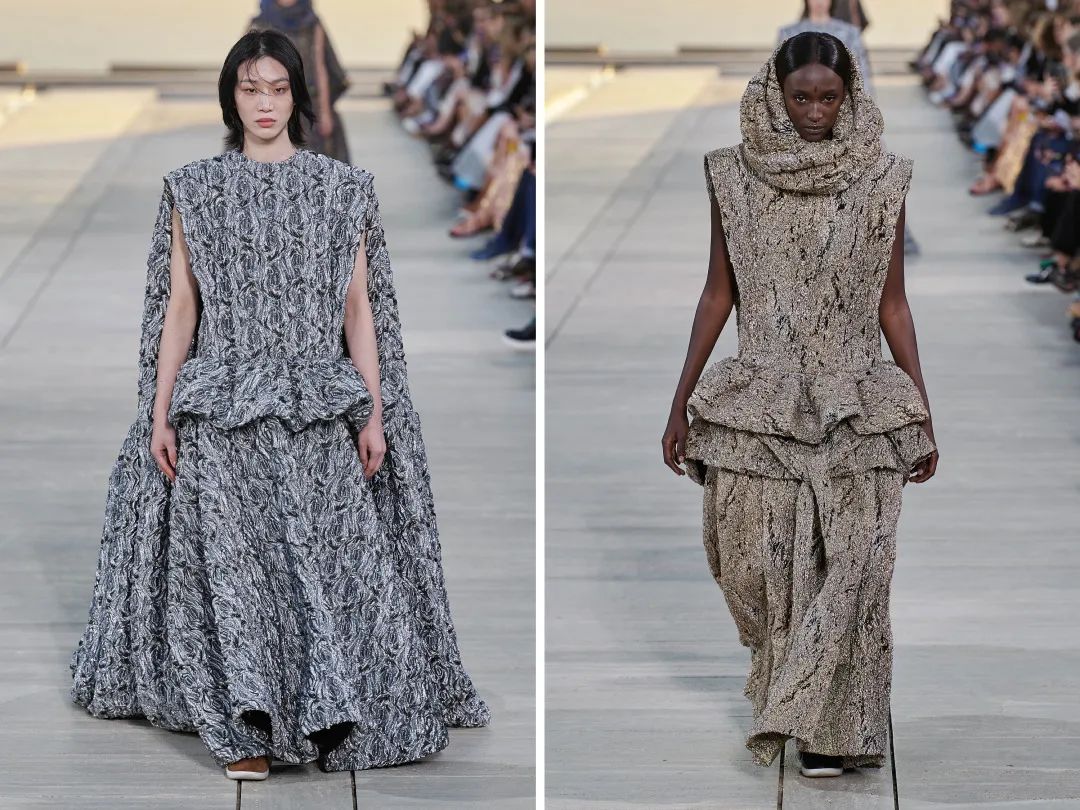 LOUIS VUITTON's early spring 2022 show also had a retro-futuristic feel, which has something to do with the style of womenswear artistic director Nicolas Ghesquiere, who likes to mix the past and the present, and specializes in structural restructuring and adding futuristic elements to his designs.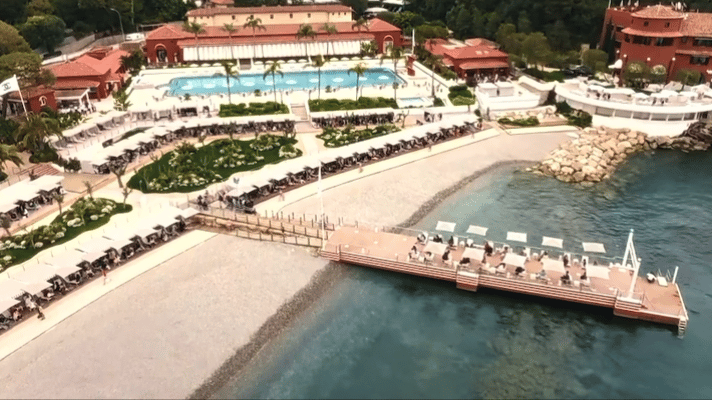 CHANEL 2023 early spring collection was inspired by the seaside city of Monte Carlo, and the show was also chosen in Monaco, where the brand has a deep history.
The story goes back to the last century... Emm considering the length of the problem, if you are interested, let's open a single!
The highlight of the show was the amount of race-themed clothing that was incorporated into the show, as Monaco not only has a beautiful beach but is also the venue for the Monaco Grand Prix, the Formula One world motor racing championship.
The models looked cool in racing driver's one-piece suits, baseball caps, and racing helmets.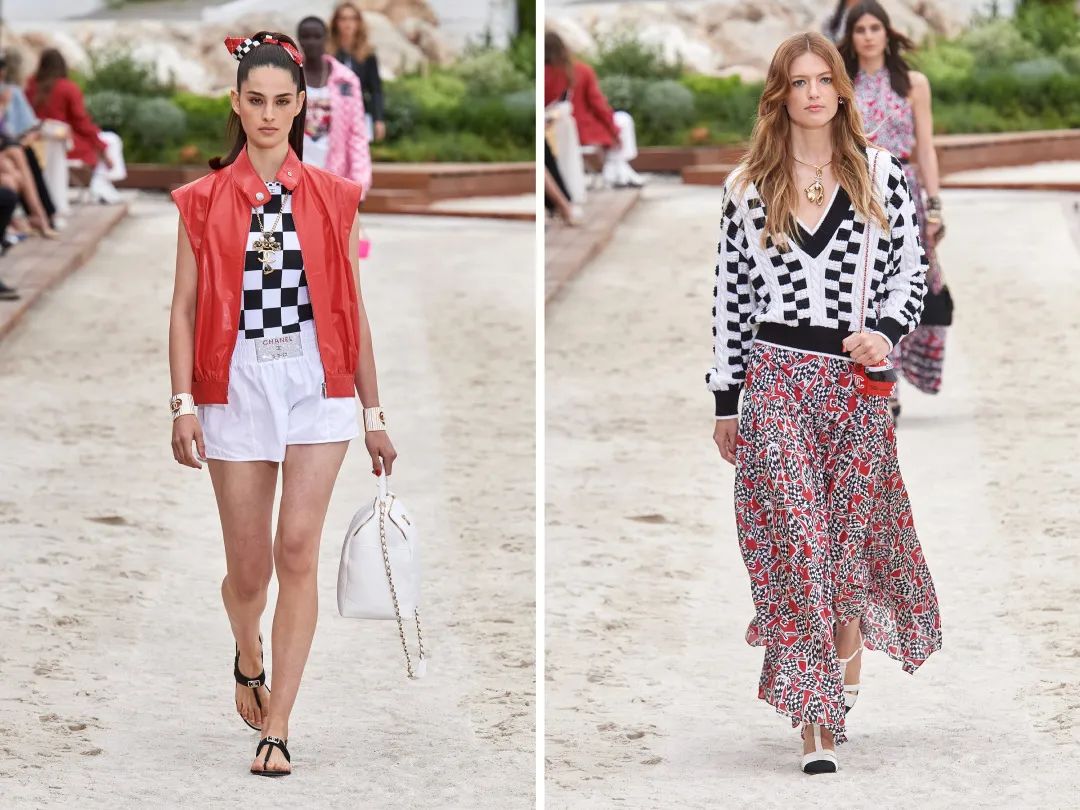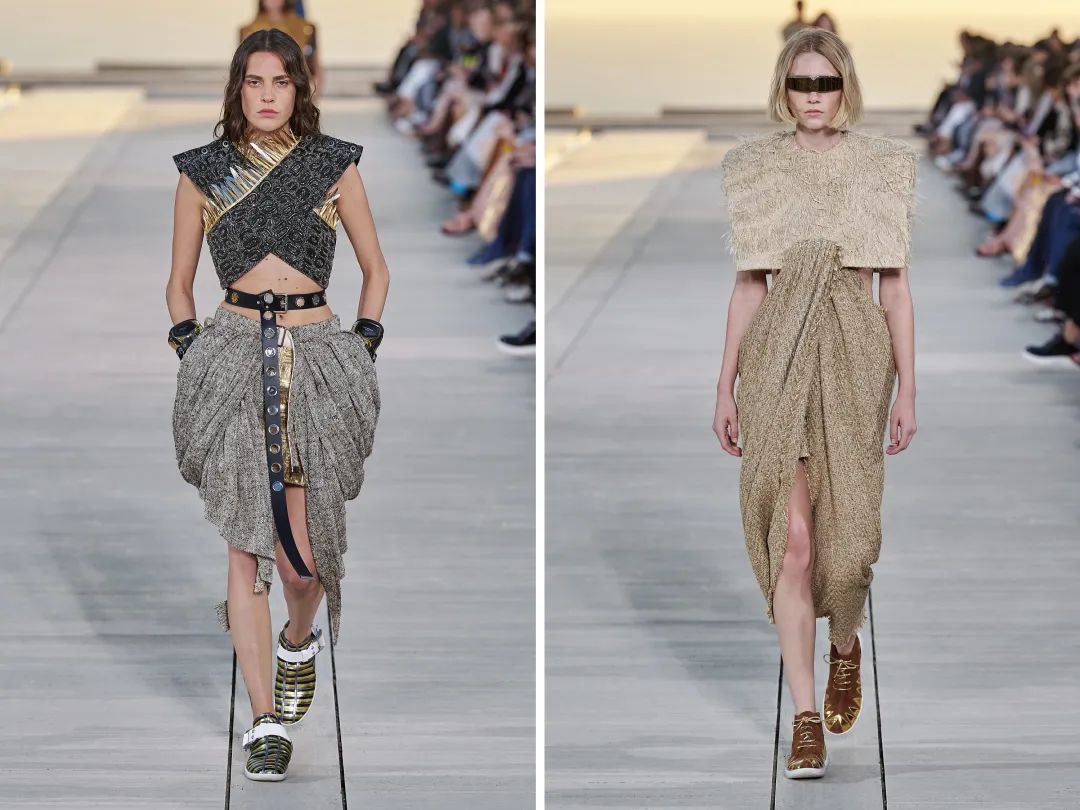 The armor-like square top, paired with a draped wrap dress, resembles a Greek goddess, in an attempt to align with the Salk Institute's architectural design, both of which subtly blends the strong contrast with the soft.
In daily life, if you want to wear something "hard", you can also learn from this style, such as "shoulder pad small suit + tight skirt", which is everyday and practical but also gives people a sense of power unique to women.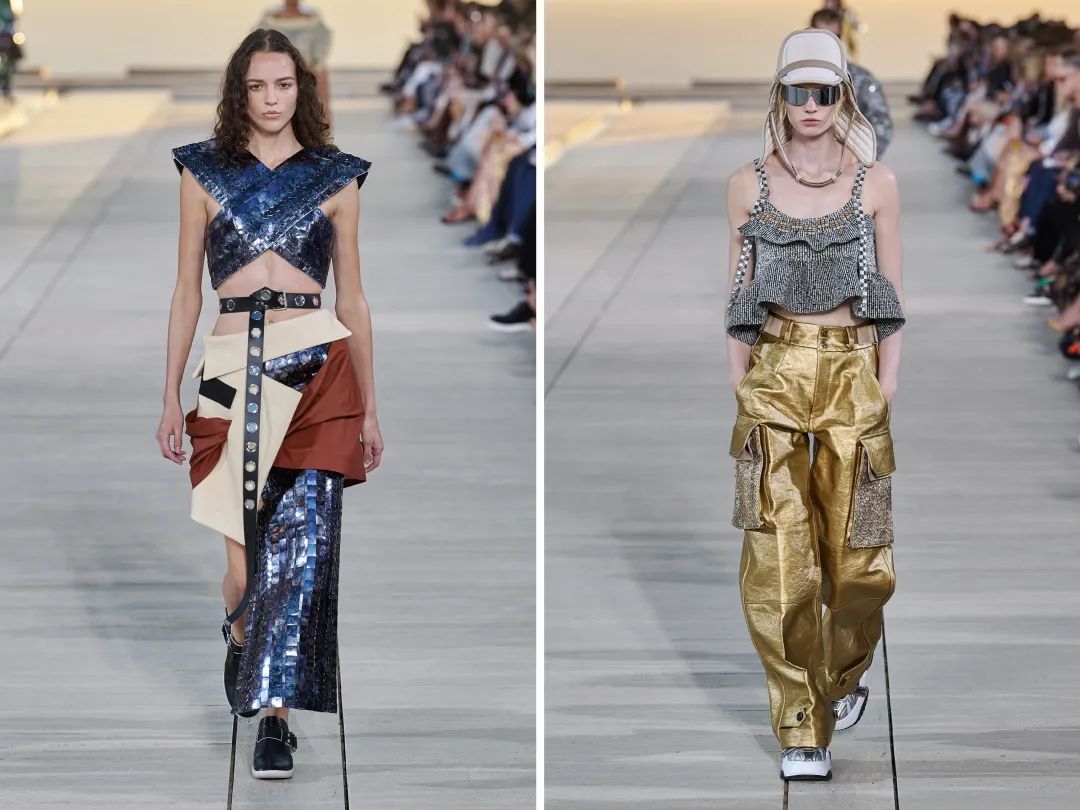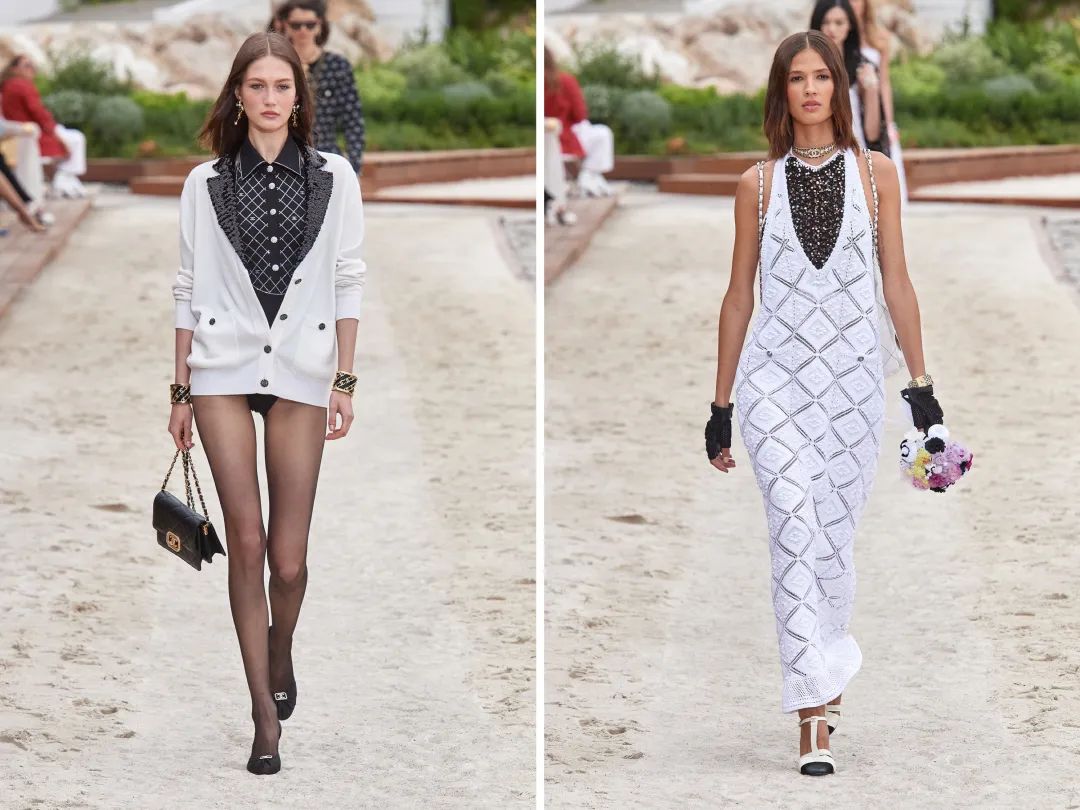 There's also the checkerboard element of the last two years because when the race is over, the flag is waved with a checkerboard pattern, which I guess is a sign that the checkerboard craze will continue for a while.
Soft twill has been the classic element of CHANEL, look at the previous show and will find that the field has it, this season soft twill is used in suits, dresses, coats, and other styles, but also the skirt, neckline added embroidery design, delicacy directly full.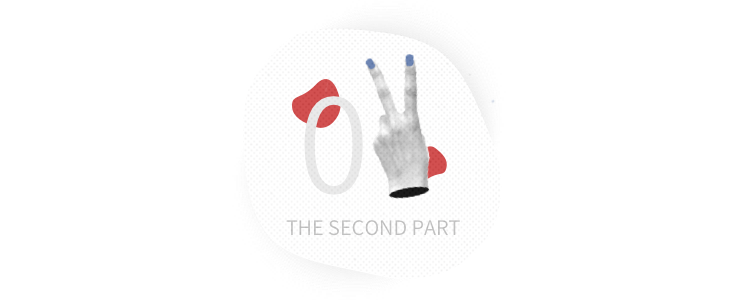 We all know that black and white is the most versatile, but often do not know how to build a sense of fashion, OK to learn about Chanel ~
When the whole body looks like a large area of white, black can be used as a base or ornament. Similarly, if black is the main color, white should be appropriately reduced.
This visual can distinguish the primary and secondary, think carefully, if the two colors are half, if is it a little stiff, can not see the focus.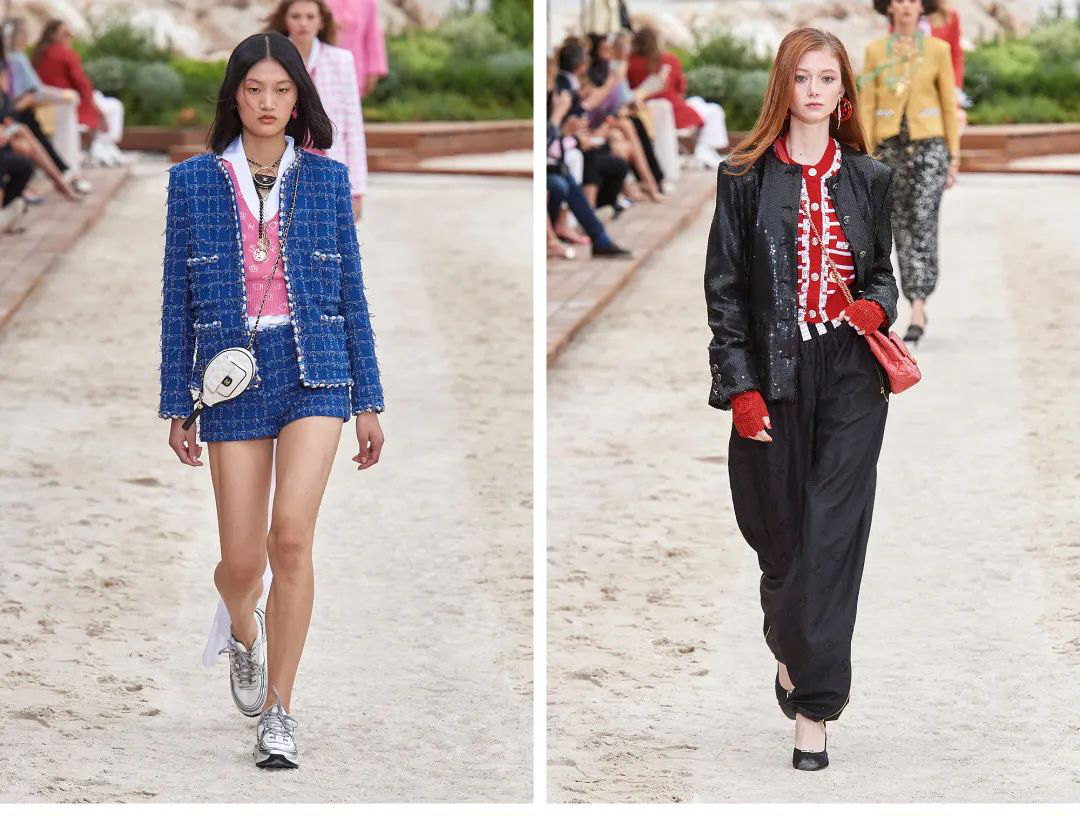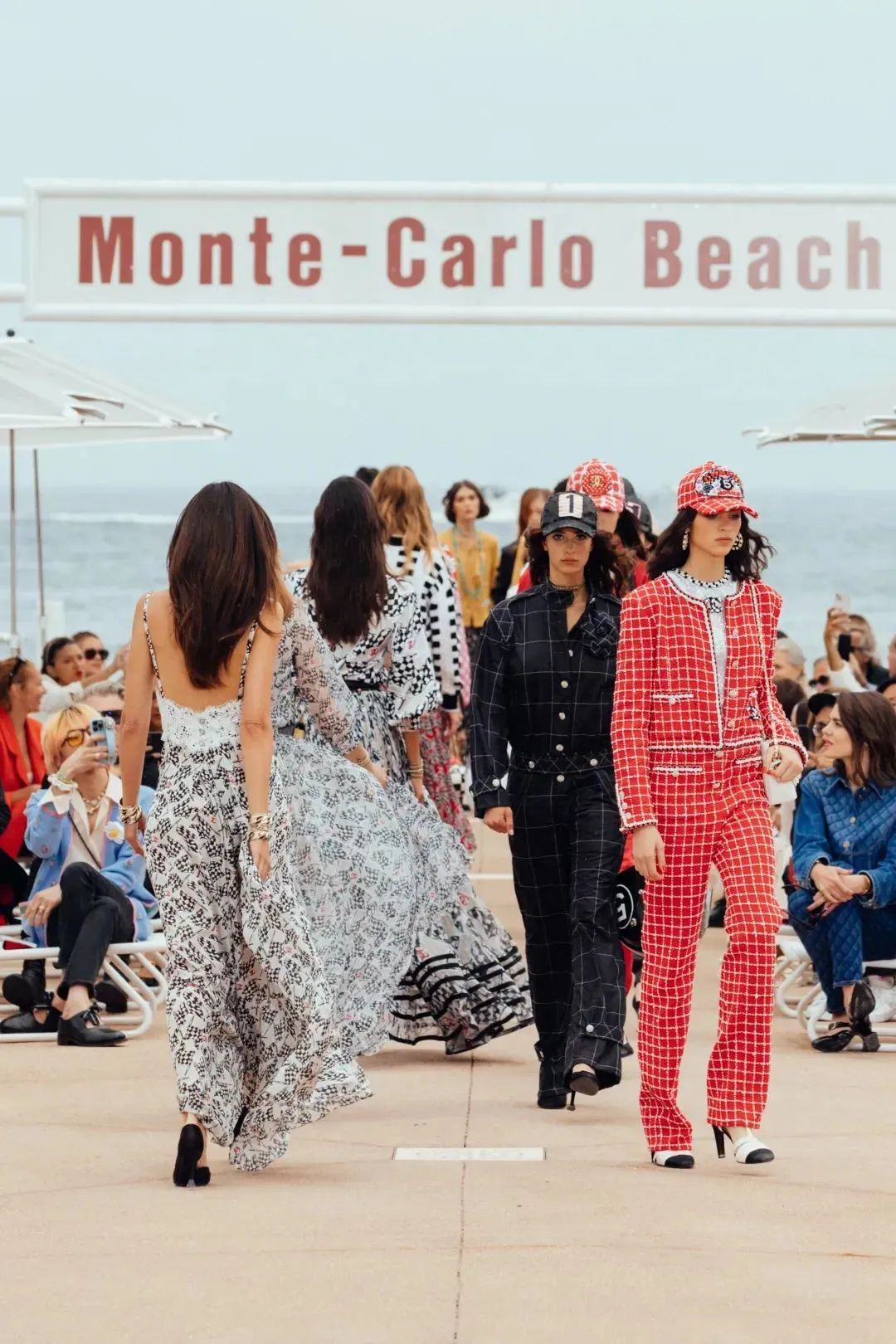 As soon as I saw the CHANEL show, I will pack my bags and go on holiday ♡ (ha ha kidding.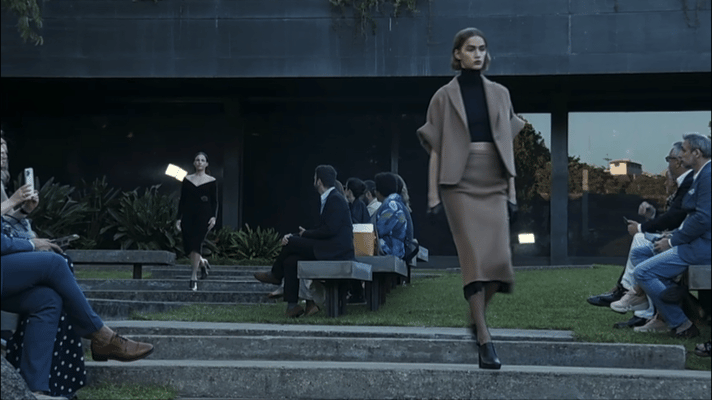 In my memory, MAX MARA is a low-key brand name that does not compete with others and does not like publicity. Unexpectedly, they made a secret effort to show, this early spring 2023 show was so elegant and advanced that I felt extremely comfortable after watching it.
Inspired by a painting by Nikas Skarkankis, the Early Spring collection is a fashion reminder of the legendary woman Correa's extraordinary contribution to Portuguese art, culture, and politics during a period of turmoil.
Including daily want to play color wear, can also learn from CHANEL, "pink + blue", "red + black + white", "color + black and white" and so on are easier to make mistakes and fashion online color matching.
The whole resort collection is mostly loose and comfortable, and the color is also relaxed and bright, so it can be used as a reference in our daily wear. Donors who are interested in fashion wear recommend watching the video review of the show and maybe gaining other wear inspiration from it.
Cropped coats and fishnet socks are the highlights of the season. The cut is still soft and airy, and the short style is more practical for everyday use, especially for people who need to commute.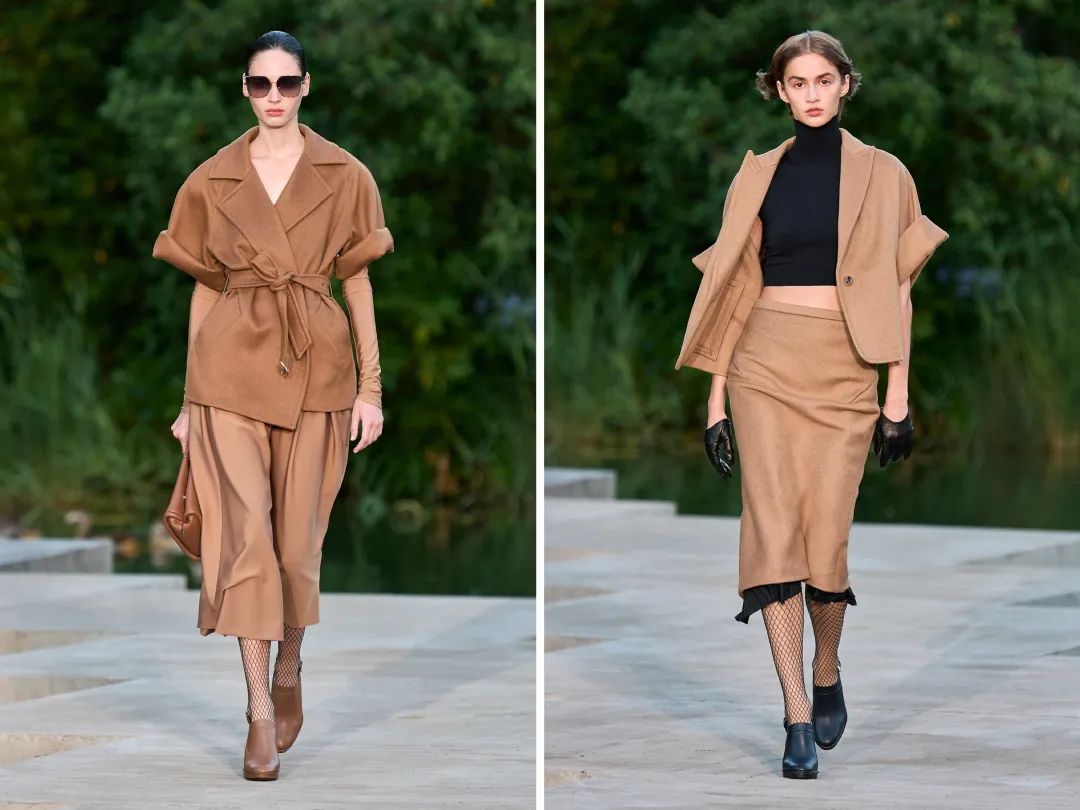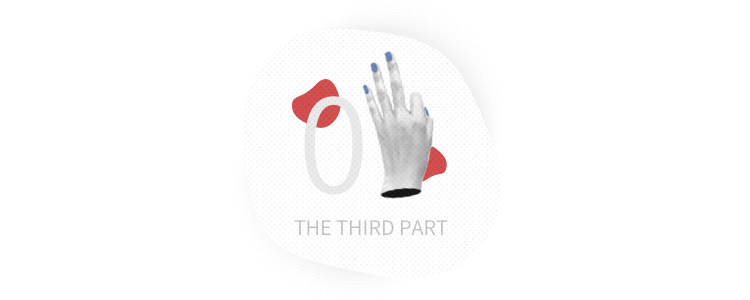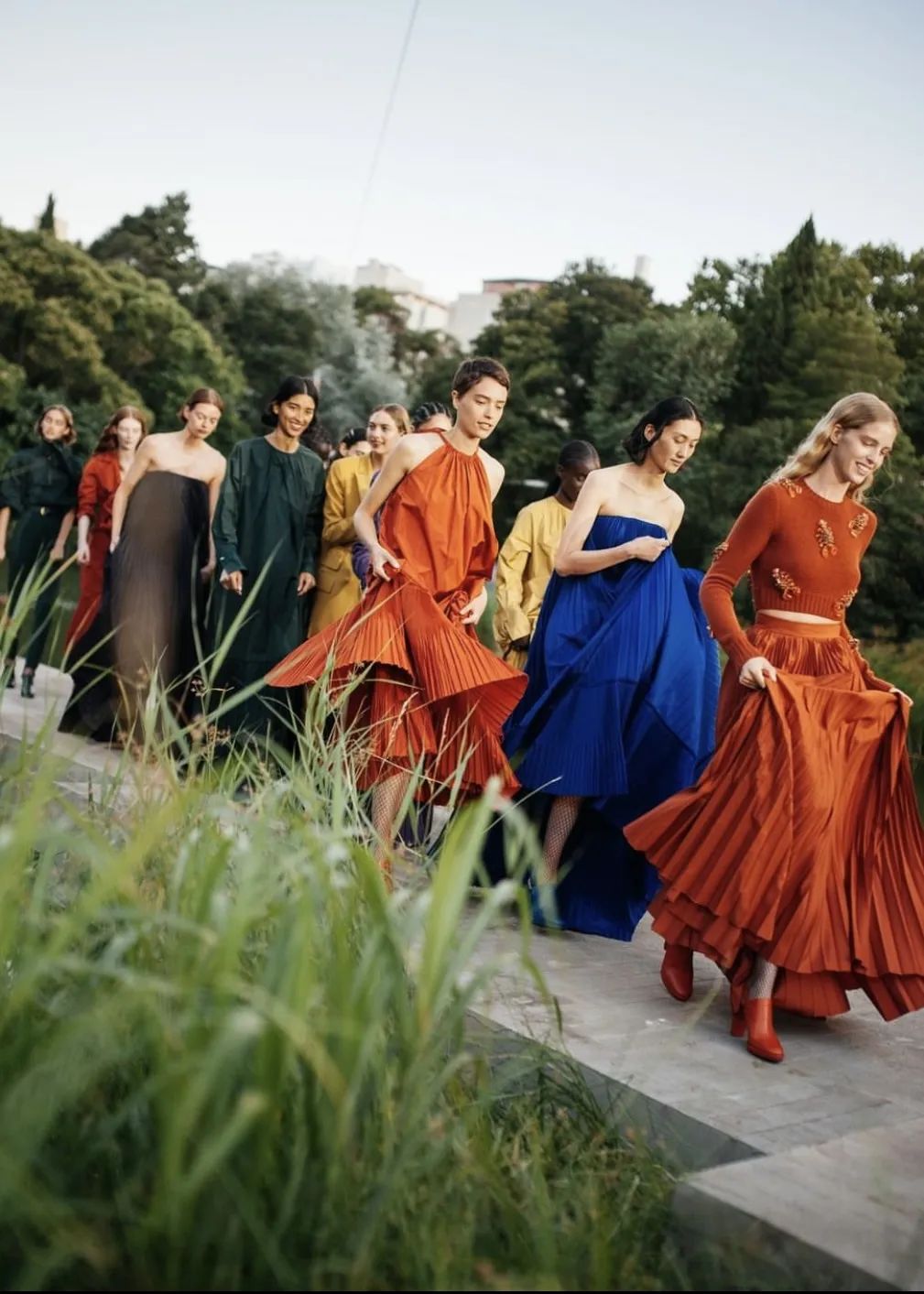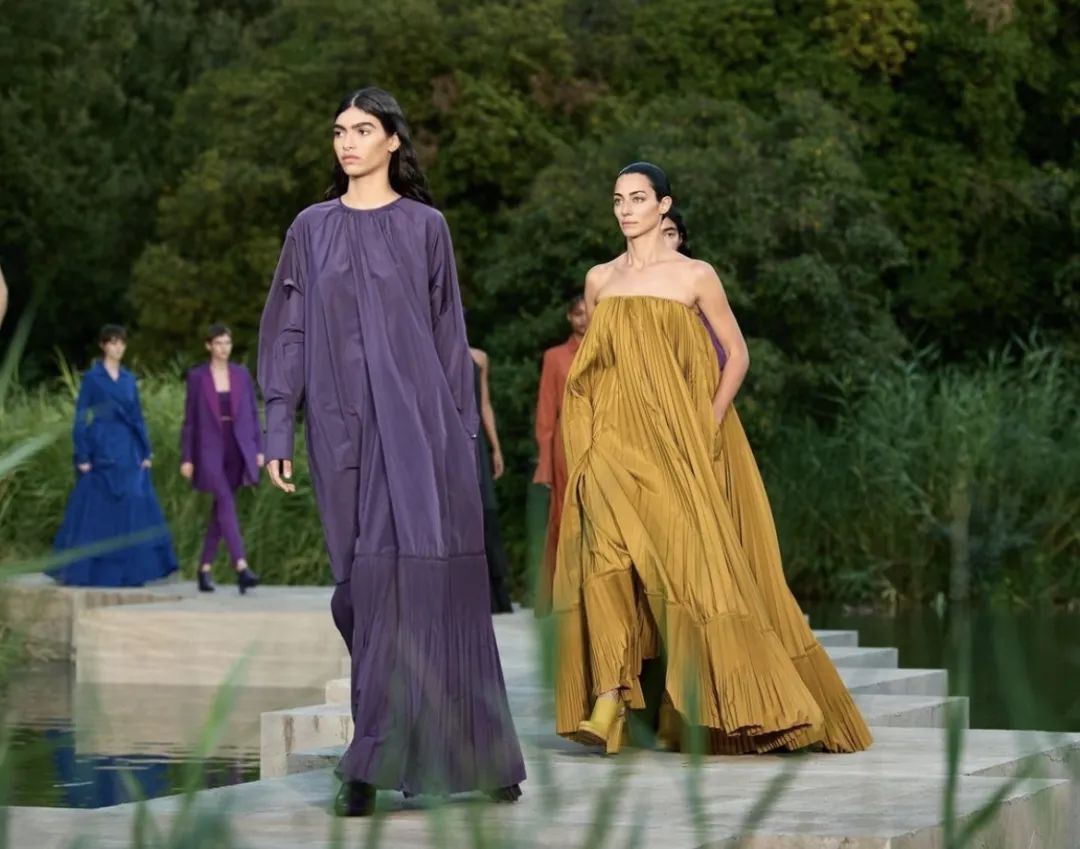 In addition, the fluffy pleated taffeta is also a highlight. The fabric is excellent in both texture and gloss. The pleats add a sense of layer to the skirt, which is elegant and flexible.
I think this dress is more suitable for more formal occasions. It will not only lengthen the figure but also show that the person has good taste.
The venue is the Carlos Gourbankian Foundation Museum in Portugal, and it has to be said that the vintage architecture and lush vegetation really match MAX MARA's understated and luxurious Italian style.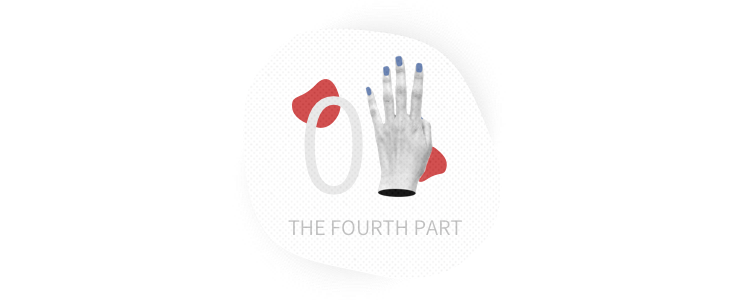 There were no exaggerated costumes in the show, which was dominated by a large number of solid colors. Besides light brown, warm white, and classic black, some advanced colors were also added.
Some low-key and fashionable looks can be worn out every day, which I think are particularly worth learning from. Donors who like the style of "noble and stable" can learn more about the collocation of MAX MARA.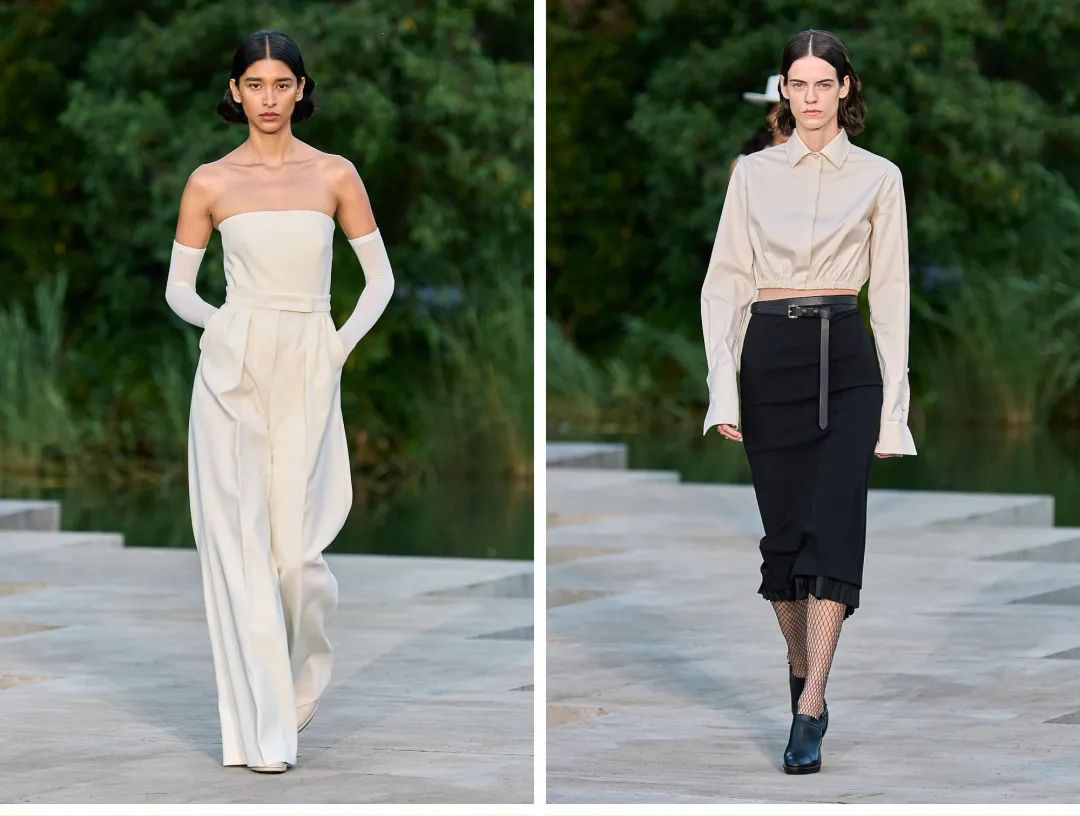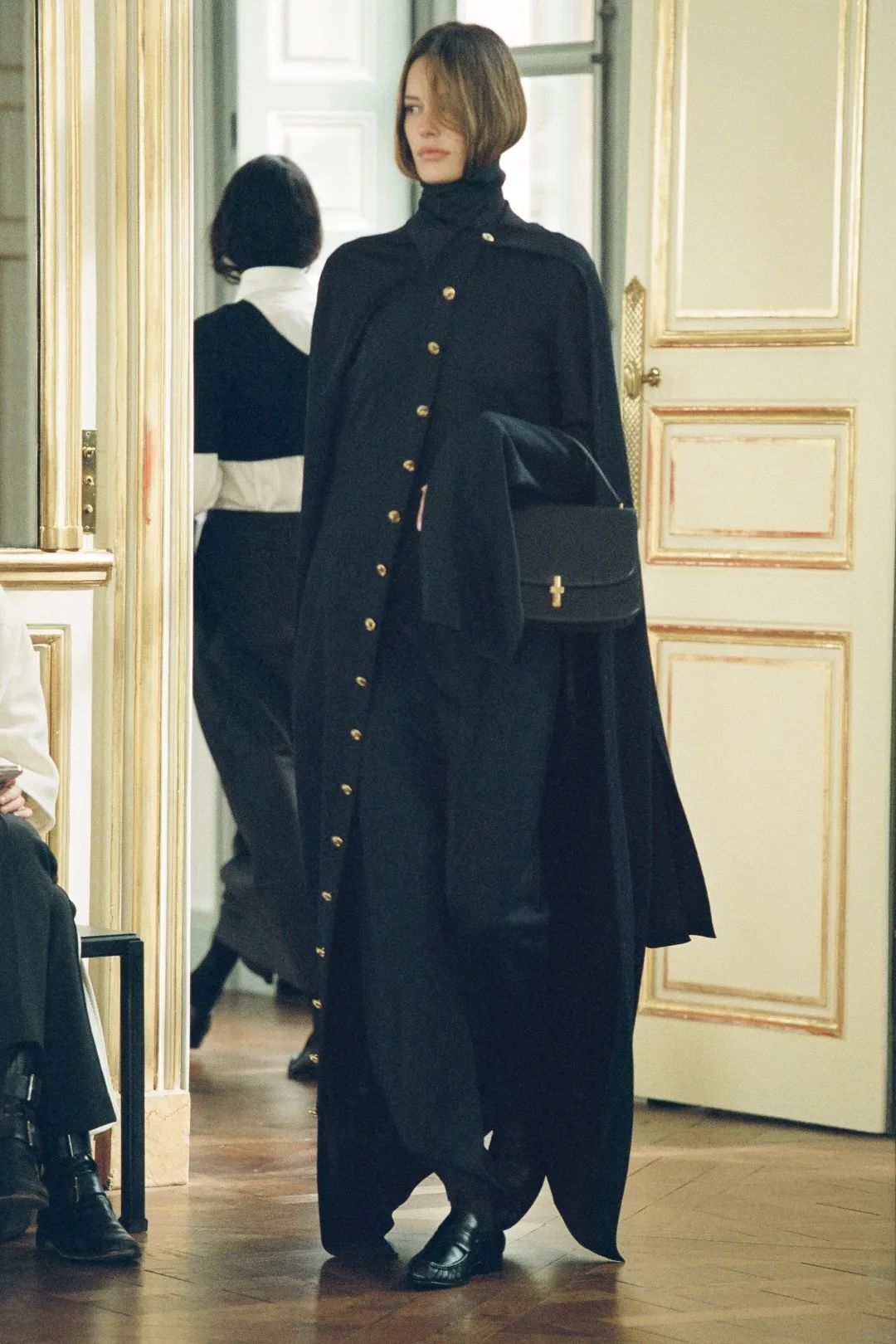 THE ROW is a show that can be described as "fairy bones", seemingly calm but controlled.
Two years later, sisters Ashley and Mary-Kate Olsen moved their show from New York to Paris, keeping the brand's minimalism while adding a relaxed touch of casual elegance.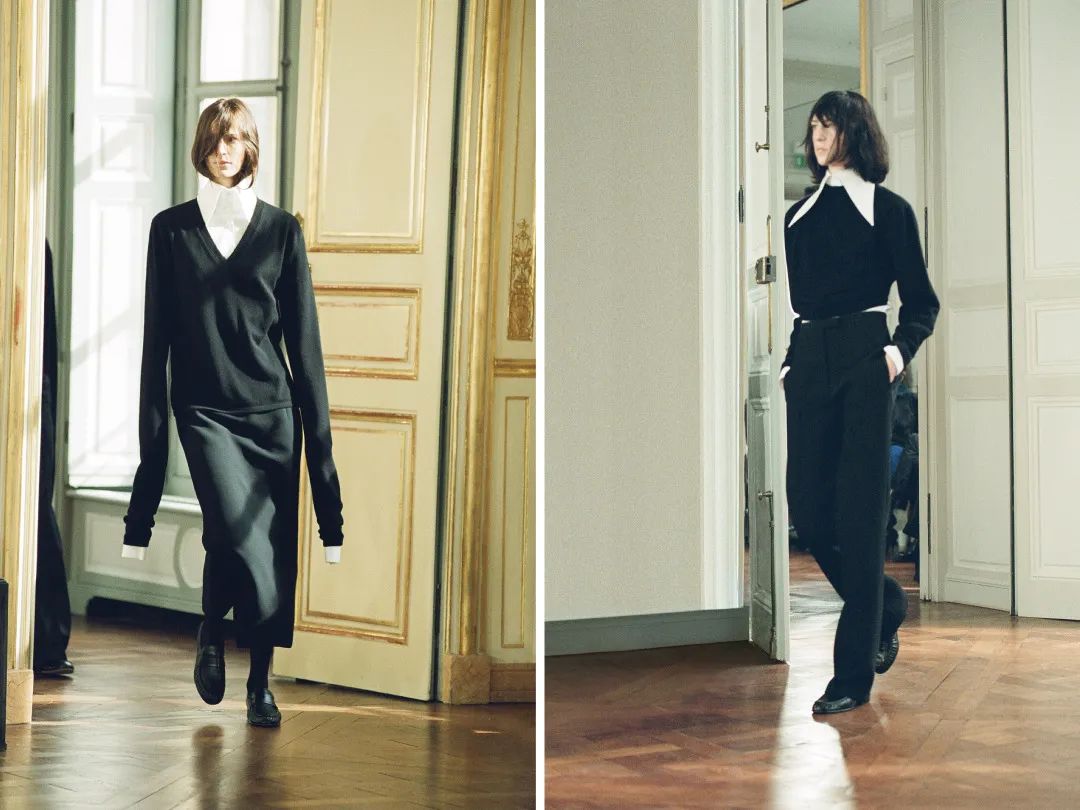 The main color of the whole show was black and white. Based on the silhouette, more exaggerated designs were added, such as extra-long sleeves, big pointed necks popular in the 1970s, etc., which were full of retro taste and a sense of casual elegance.
Early spring is the most suitable for folding wear, like this lapel shirt to fold wear vest, knitted coat is a good choice, of course, if you feel that the collar is too exaggerated, change into a normal shirt collar.
Although it is a minimalist style, there are a lot of details, not only exquisite fabrics, and first-class tailoring, even the structure of the clothing is also very careful treatment.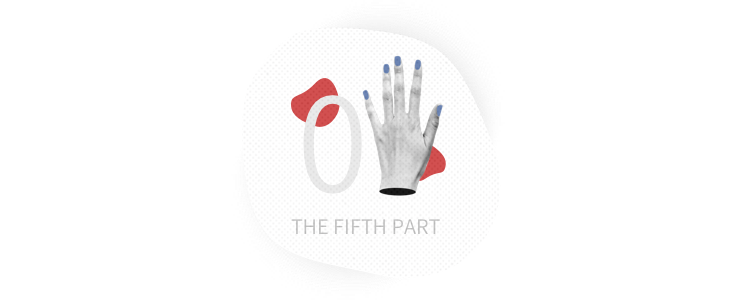 The white poplin shirt peeking out from the back of a double-sided cashmere sweater, the huge lace trim on the chest, the upturned coat, and the tuxedo, cut from a chartreuse woolen blanket, are all deceptively simple yet full of detail.
And this season's show is all about loafers or flats, which blend in with tights, making them more relaxed than bulky platform shoes.
THE ROW's early spring show may not have the same visual impact, but I think it's well worth examining and examining.
In addition, it gives people an effortless fashion sense, which is the Gospel of lazy collocation. I suggest that you can follow along.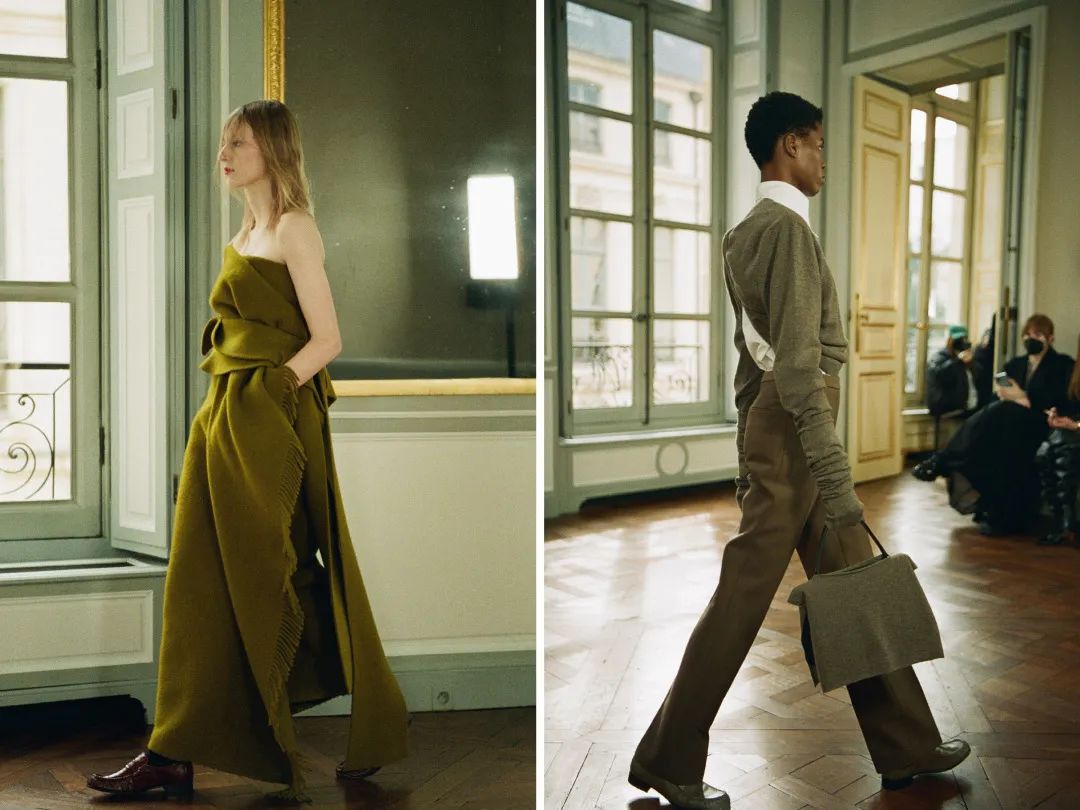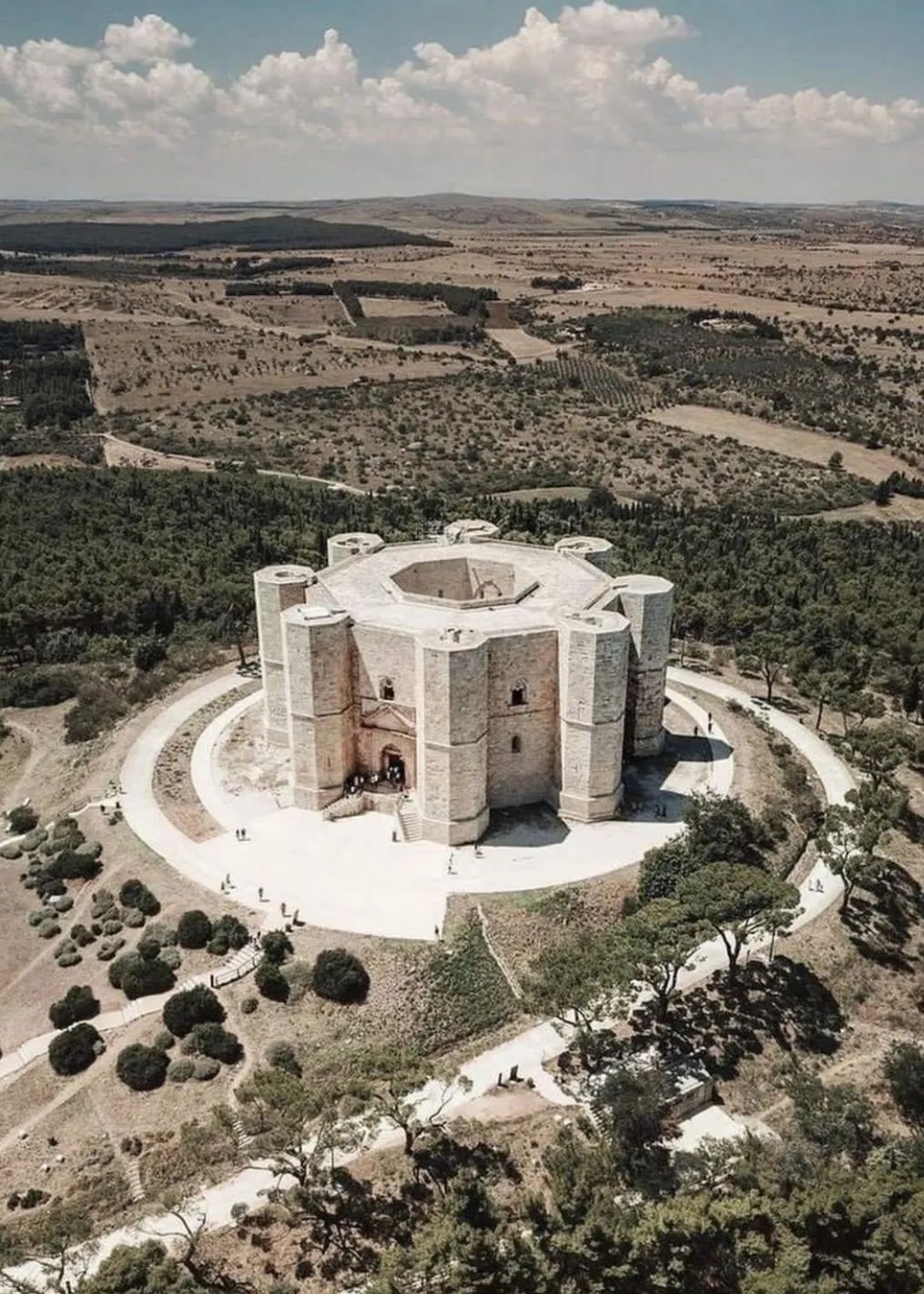 GUCCI is back at last, and this early spring show was a time-crossing look that amazed everyone in the room.
In a nod to Walter Benjamin's "star cluster thinking" theory, design director Alessandro Michele created the stunning Gucci Cosmogonie inspired by the vast universe of stars.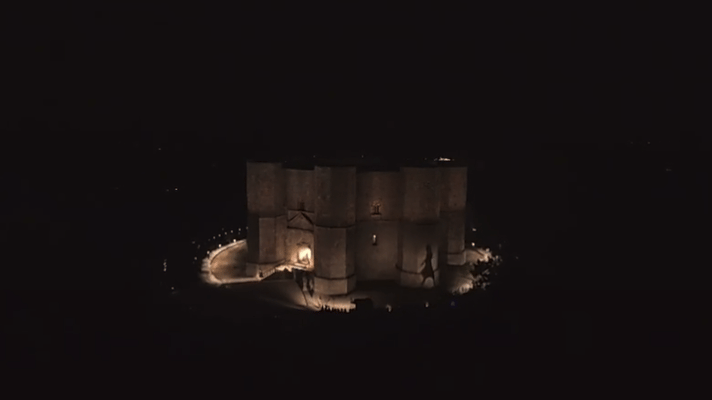 The location of the show is Monte Castle in the Puglia region, southern Italy. This castle, which combines Nordic, Islamic, and European classical-style elements, is bathed in sunlight all day long and has an excellent visual experience. It is also known as "the most beautiful castle in Italy".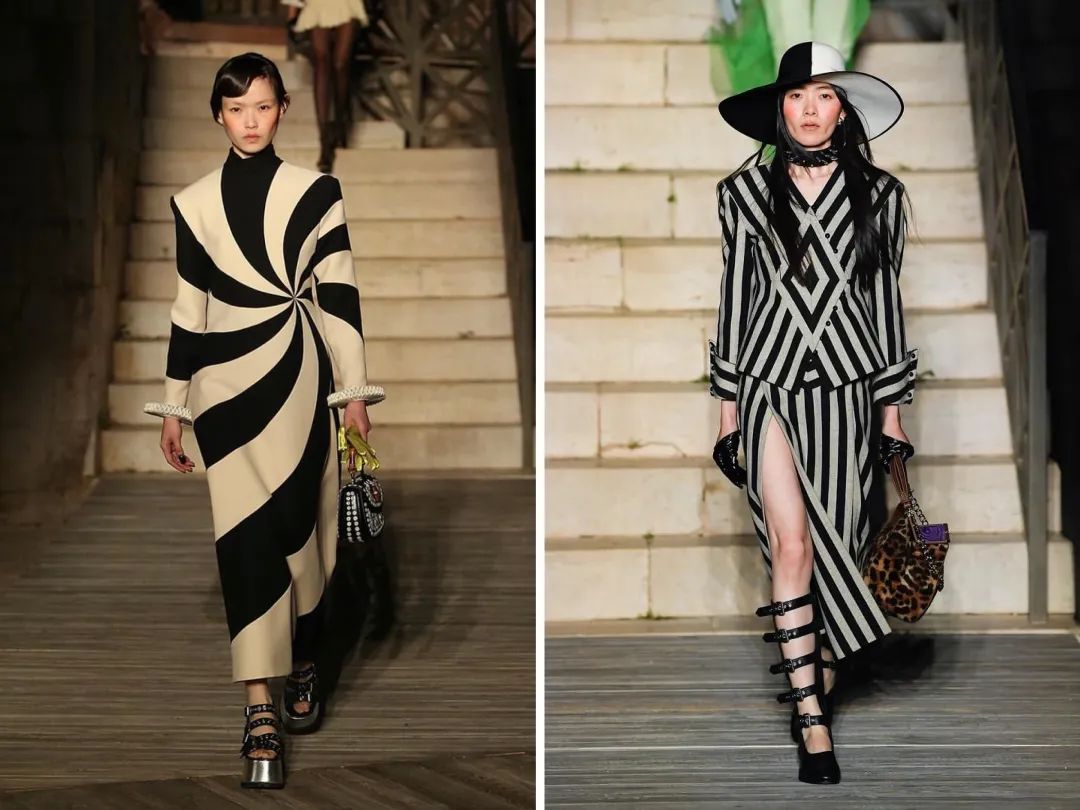 The geometric elements of the clothing are one of the biggest highlights of the season. The diamond stripes, squares and psychedelic kaleidoscope design directly show GUCCI's unique bizarre modern retro style incisive and echo the octagonal geometric architecture.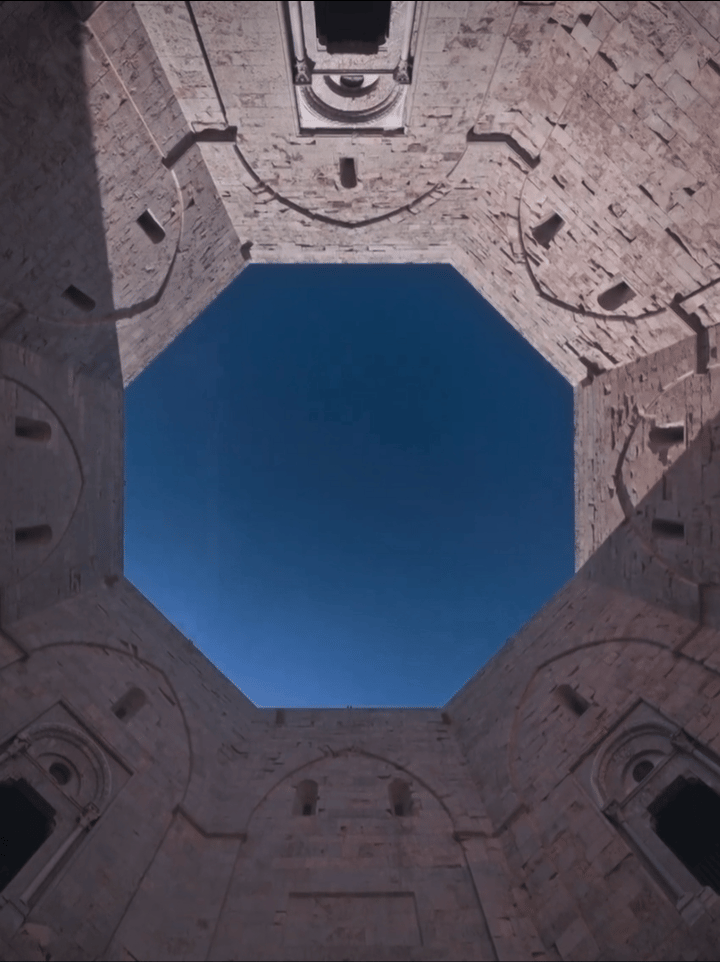 The plan of the castle is octagonal, surrounded by eight towers, and mysterious astronomical symbols are incorporated into the architectural design.
Especially at night, when the moon is pouring down, the castle looks like a dim Astro chart, a clever nod to the Cosmogonie theme.
What's more, the background music of the show was audio of man's first moon landing, and the models dressed in retro and colorful costumes came in the twilight, both mysterious and dreamy.
The fashion uses a large number of pearls, embroidered beads and other elements, shining like a starry sky.
Pair a pearl necklace with a dress, coat or fur for an elegant and sophisticated look.
Because it is a show, so a lot of the design will be exaggerated, daily we just need to learn from this collocation way.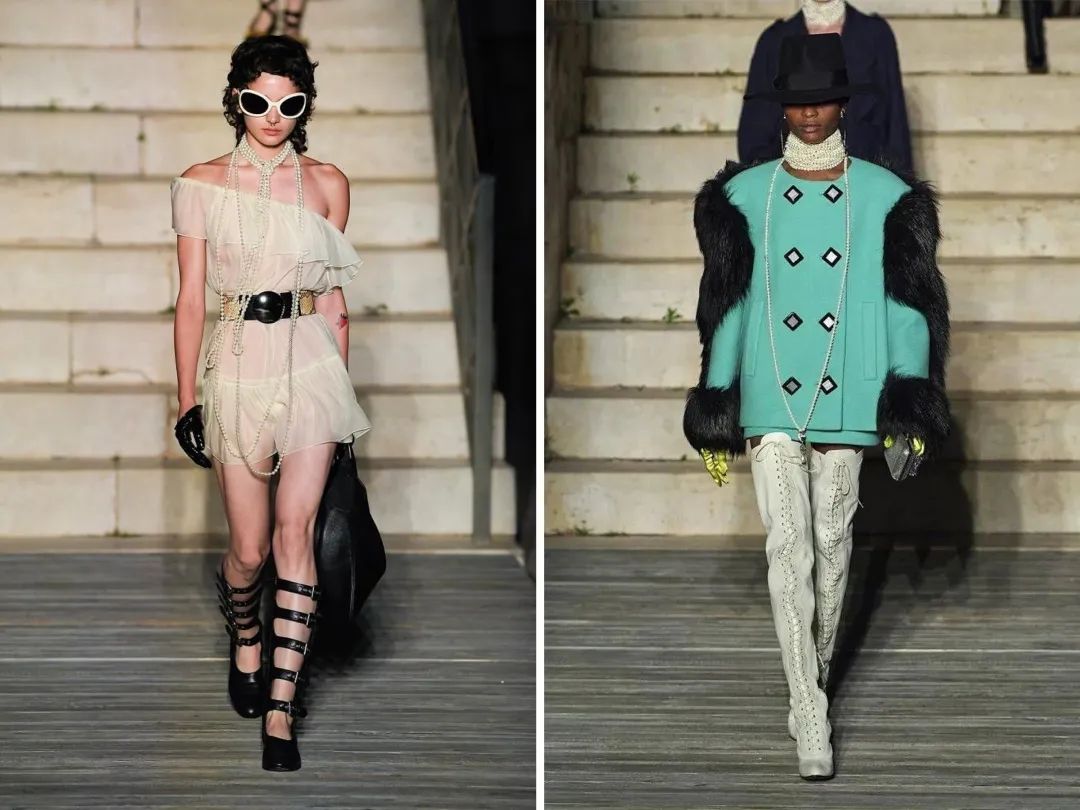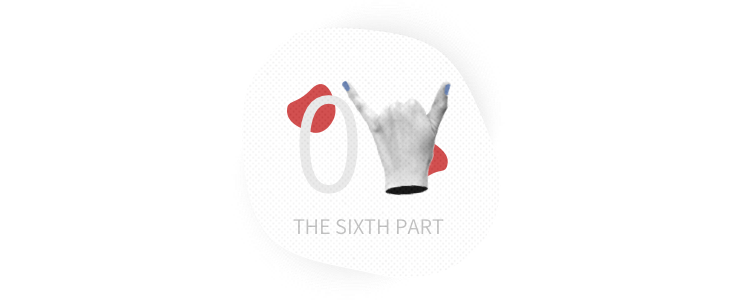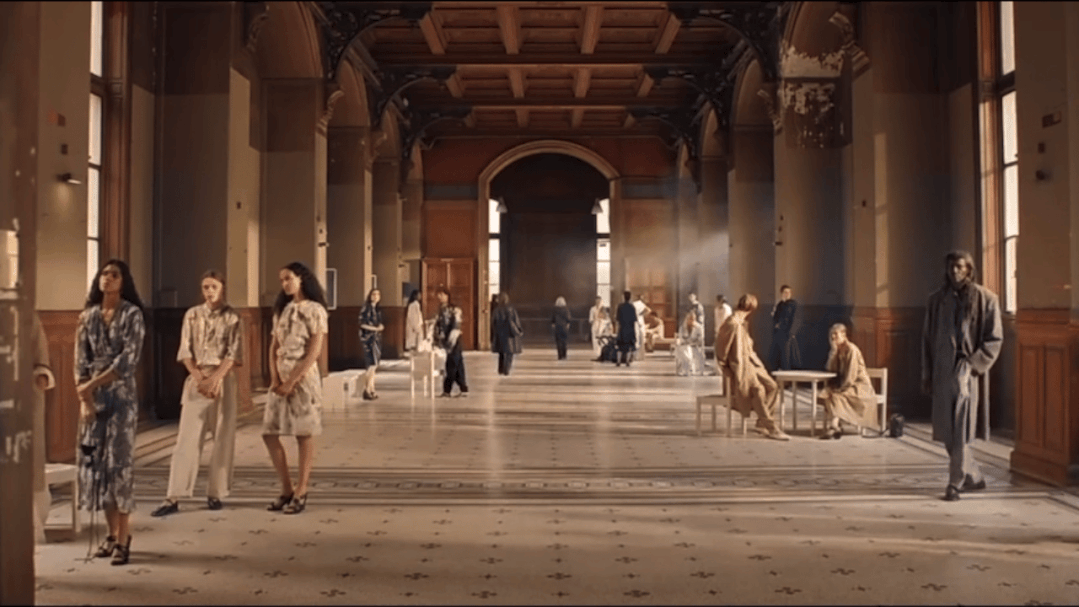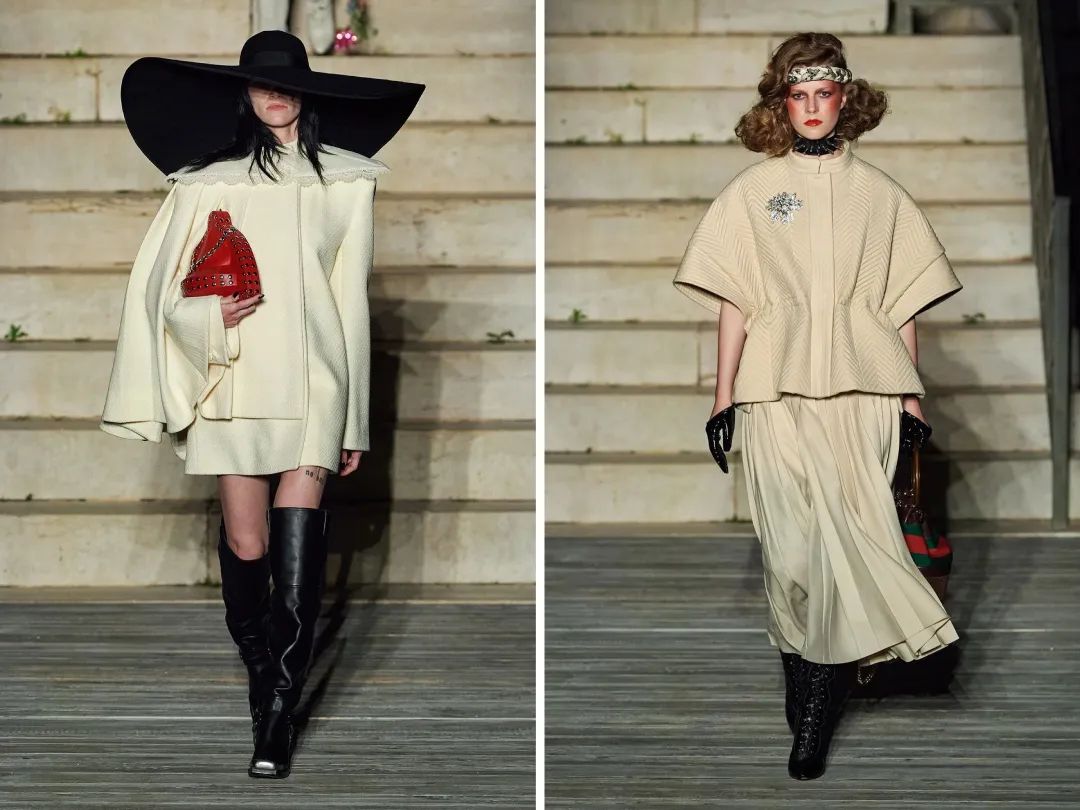 The classic shoulder pad silhouette, the clean lines and neutral colors of the 1940s, not only continue the retro and gorgeous style of the past, but even have a slightly grotesque aesthetic sense.
The last show, LEMAIRE 2023 early Spring, was like a ceiling of atmosphere. I didn't know what kind of French art-house film had been shot. The scenes were delicate and moving.
Well, that's all for today. Have you enjoyed it?
There are also many early classic shows worth recalling, I have the opportunity to open a single to tell you about it.
In fact, see the show is not just a fresh picture, some brands will directly affect the next period of fashion trends.
In addition to providing inspiration for everyday wear, we can also learn from good color matching, the use of pieces, and even some aesthetic inspiration in our daily lives.
Finally, which of today's shows did you like best?
What brand show you also feel good, welcome to leave us a message, we discuss oh ~
Neon color is also the usual color of GUCCI, which is still present in this year's show. If it is used as the focal point of a small area every day, I think this color is quite uplifting.
The whole show gave me a very shocking visual experience. The entry point of the theme of the universe was also very special, including every fashion design on the models fitted the theme.
In fact, there are some relatively simple daily look, suitable for going out at ordinary times, interested donors can also go to search search.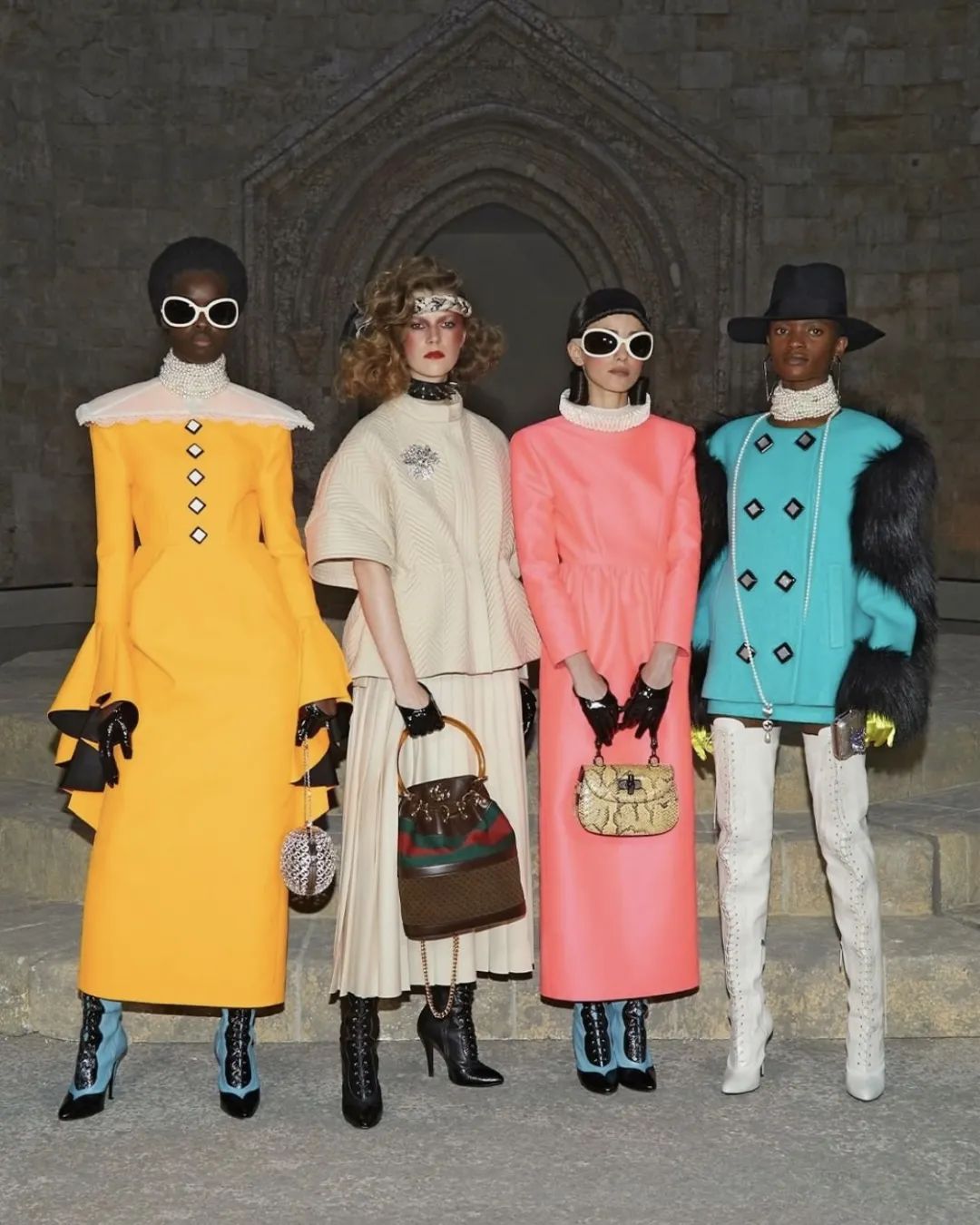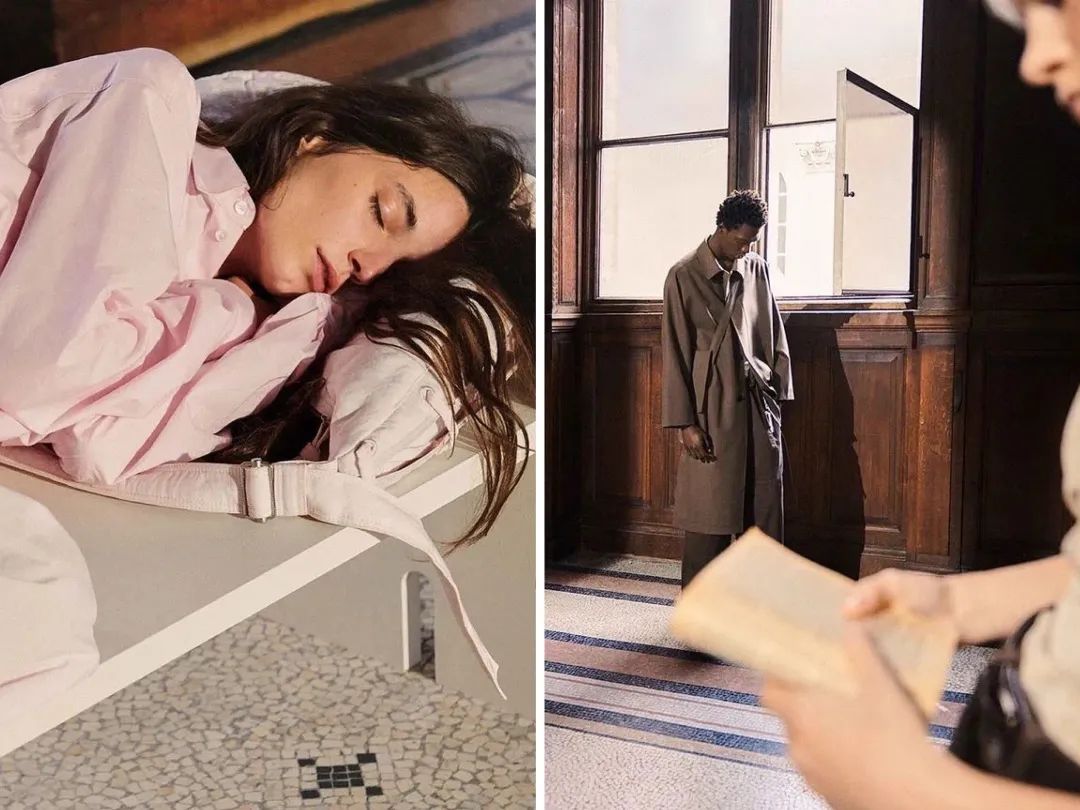 This season, with the theme of "People who wait", brings audiences an immersive experience of life scenes.
 Models read, talk, walk and even rest on chairs in LEMAIRE's clothes.
 Guests, who have no seats, are free to walk around and touch the clothes up close, silently expressing LEMAIRE's style of free and spontaneous behavior in life.
 Adhering to the design concept of "clothes serve people", this season also takes into account the portability of early spring wear to the greatest extent, not only the color is soft, the choice of fabrics is also light.
The loose outline design is easy to move, and it is also tightened at the waist and ankle. This delicate and delicate feeling is low-key and elegant.
One thing we should learn from this show is its color scheme.
Including sand, ginger, cow's blood, baby blue, light pink and other indifferent and advanced colors, usually in the use of this color scheme, it is easy to wear casual fashion.
In addition to the cold and alienated feeling of the same color system, the printed single pieces cooperated with Indonesian artist Noviadi are also bright, complex but not miscellaneous, and there are children's sizes.
LEMAIRE's clothes always create a comfortable and elegant experience.
At a time when minimalism is so embedded, it draws inspiration from everyday moments of beauty, using clothes as a vehicle for vivid emotions.
I think this show also expresses a point of view that "in the fast-paced modern society, we do not need to excessively and deliberately pursue gorgeousness and advanced, but more need to pay attention to the quality of current life, relaxed casual dress may better reflect the interest of life."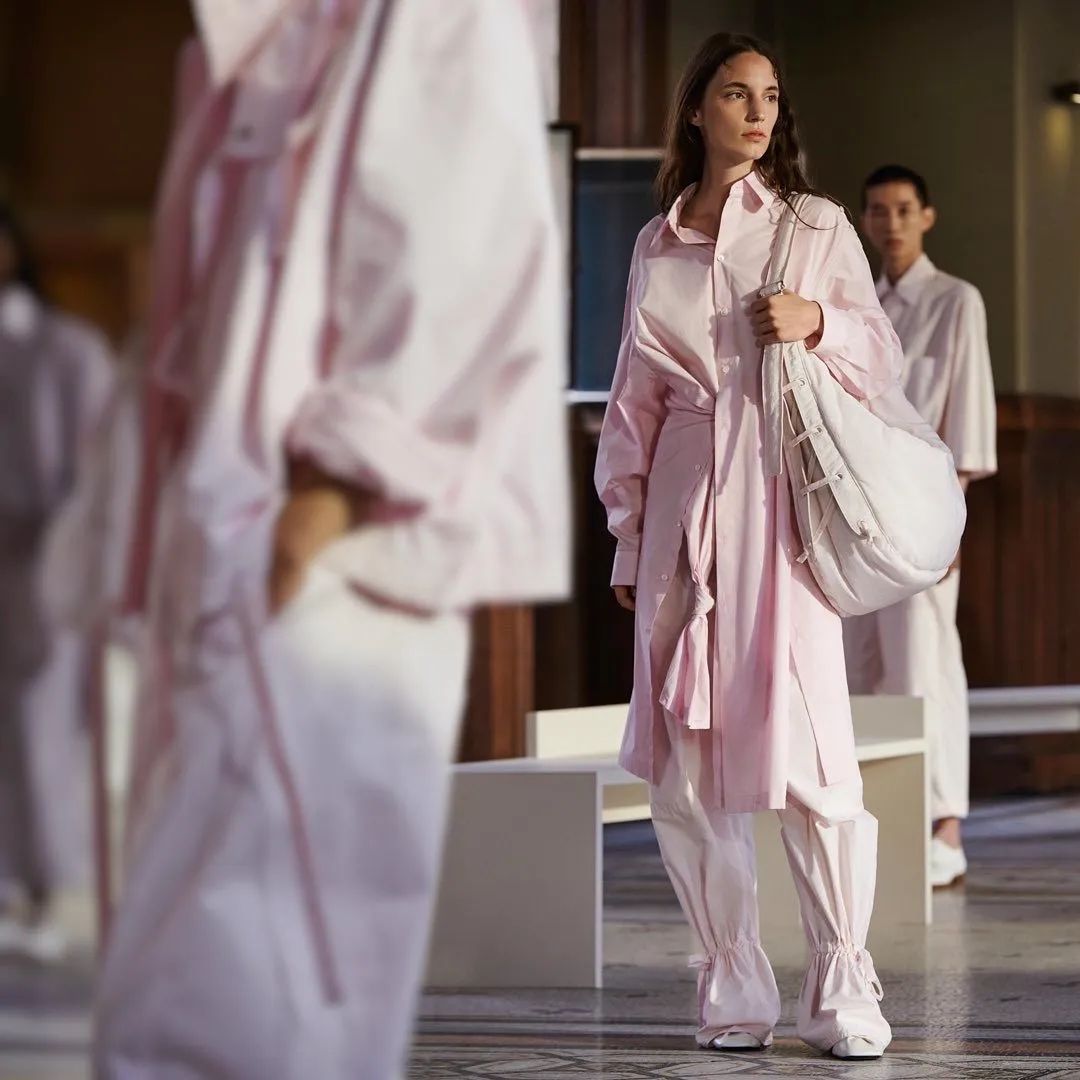 ---
Post time: Dec-22-2022